Regular price
Sale price
£15.95 GBP
Unit price
per
Sale
Sold out
Revitalift 5-in-1 Facial Serum: Age-Defying Vitamin C & Hyaluronic Acid Powerhouse
 The 5-in-1 Face Serum is a potent 30ml skincare solution that combines the benefits of Vitamin C and Hyaluronic Acid.
It moisturizes, whitens, and fights wrinkles, offering anti-aging properties while also shrinking pores, leaving your skin revitalized and radiant.
View full details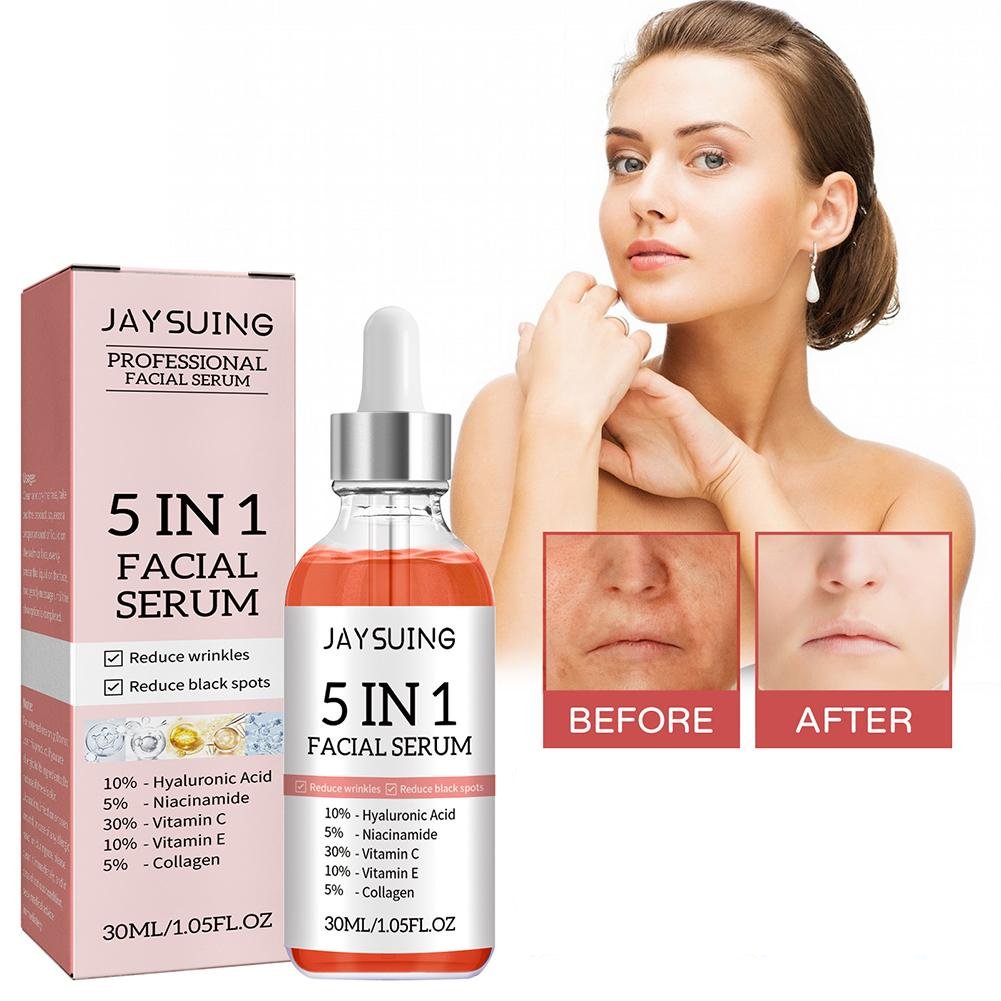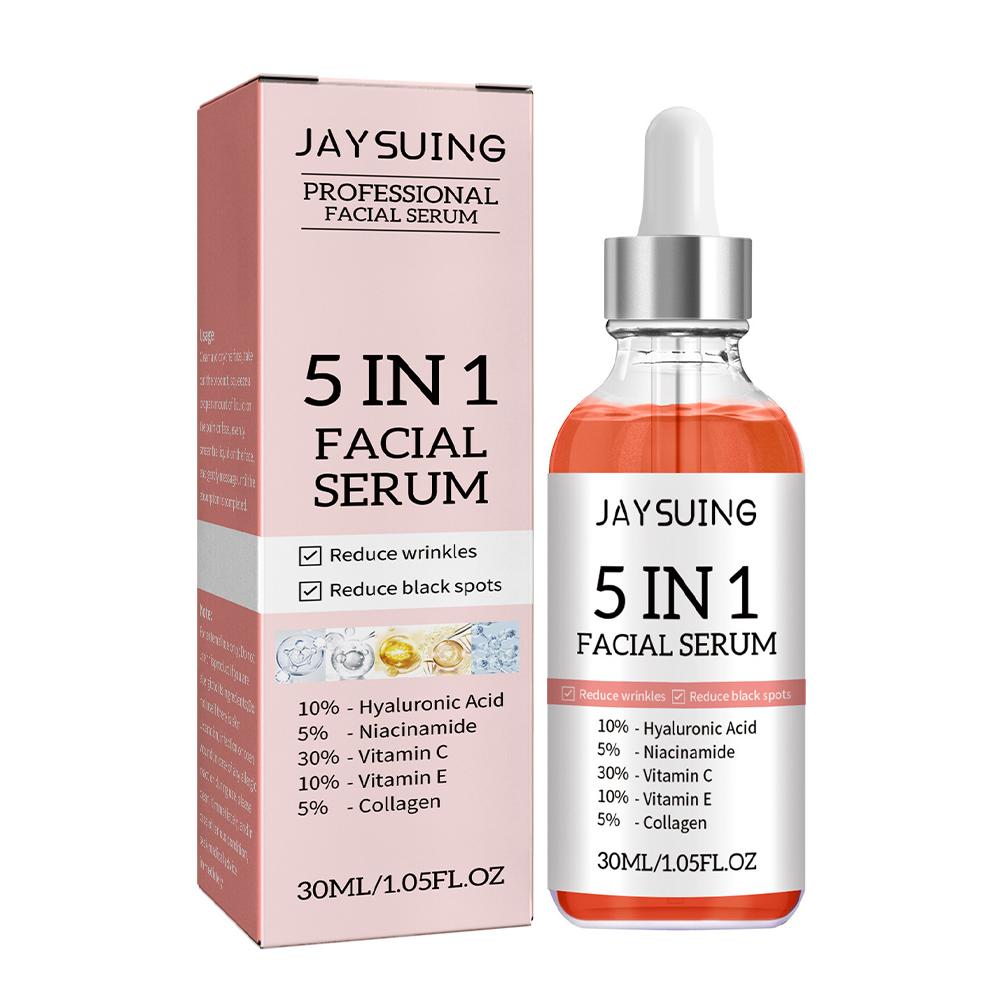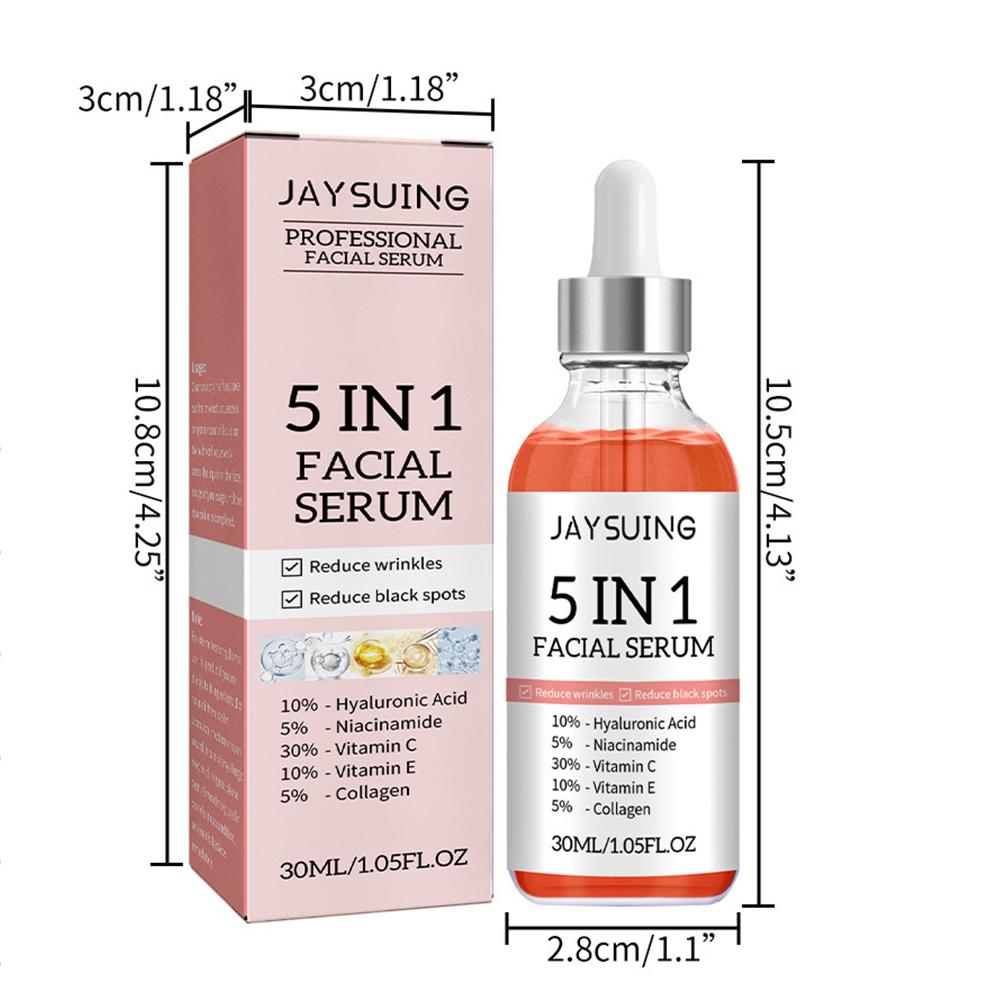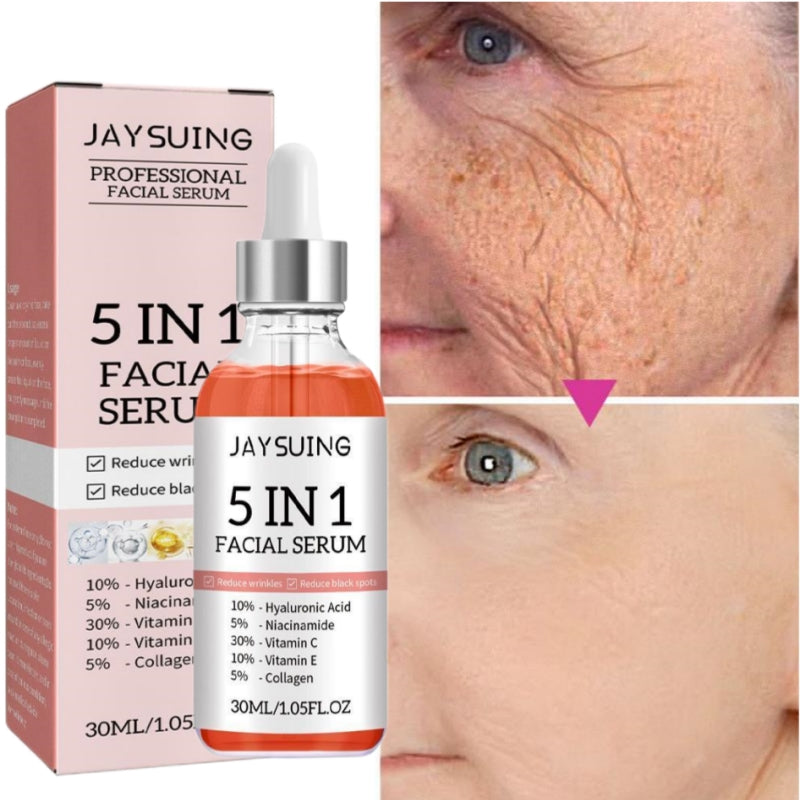 Unlock the secret to youthful skin with the ultimate game-changer for a radiant complexion!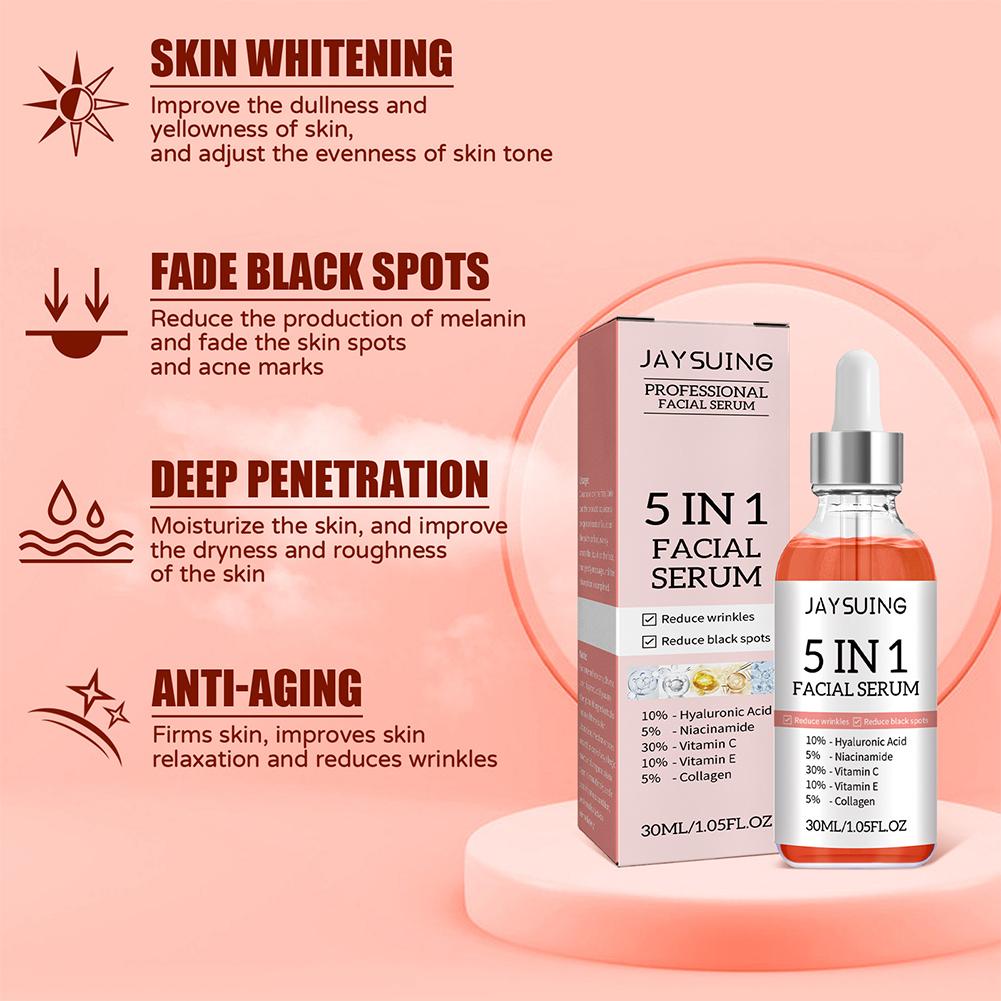 Our 5-in-1 Face Serum combines the potent effects of Vitamin C and Hyaluronic Acid to deeply moisturize, brighten the complexion, and reduce the appearance of wrinkles, revealing healthier, more youthful-looking skin. Its multifunctional properties make it an essential addition to any skincare routine.
Our potent formula will transform your skin like never before!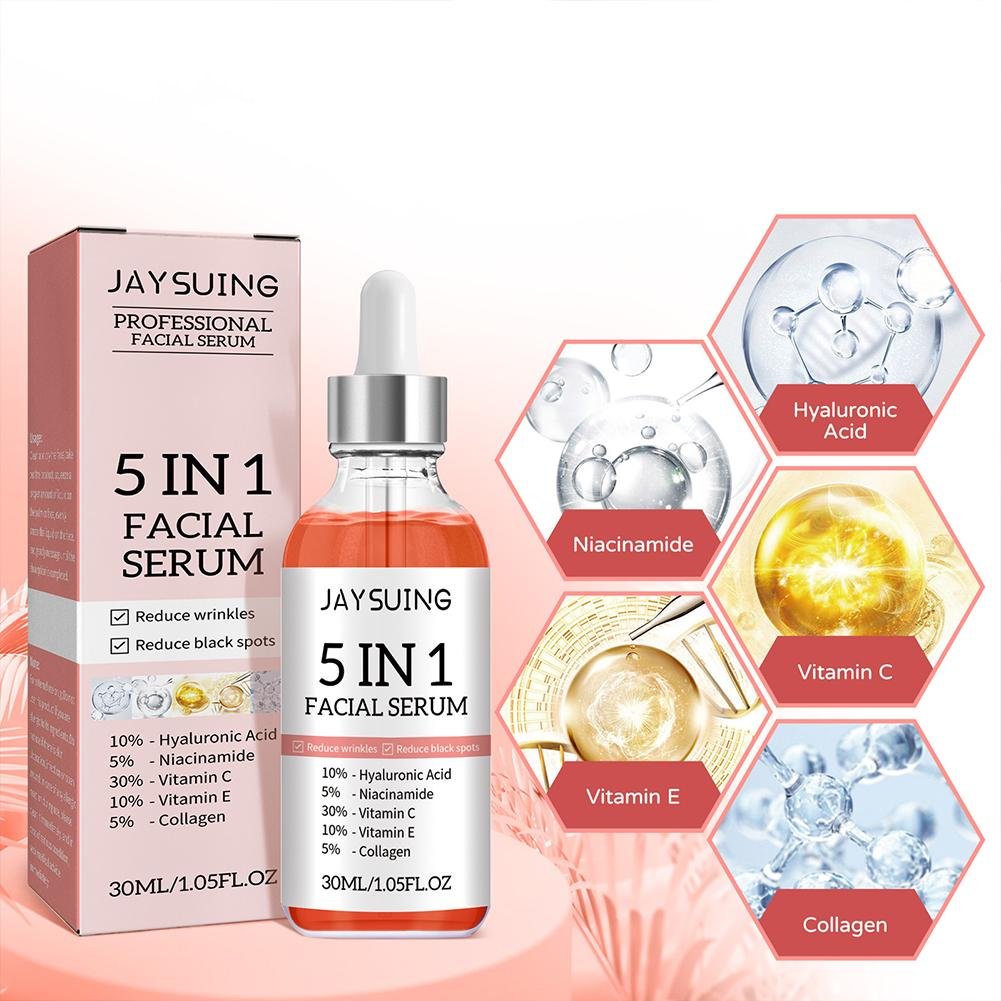 Intense Hydration
The 5-in-1 Face Serum is enriched with Hyaluronic Acid, a powerful humectant that deeply hydrates your skin, leaving it plump, supple, and nourished.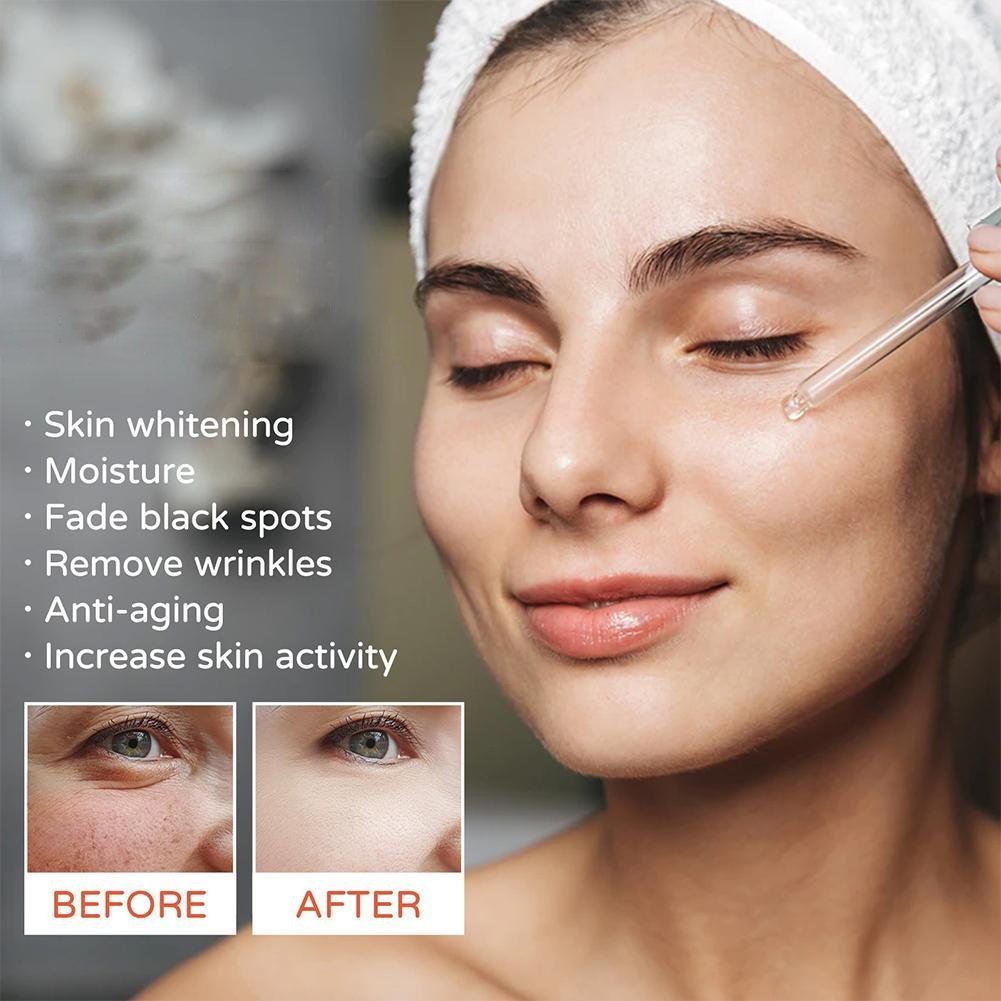 Anti-Aging Properties
Packed with Vitamin C, this serum boosts collagen production, reducing the appearance of fine lines, wrinkles, and signs of aging, promoting a youthful complexion.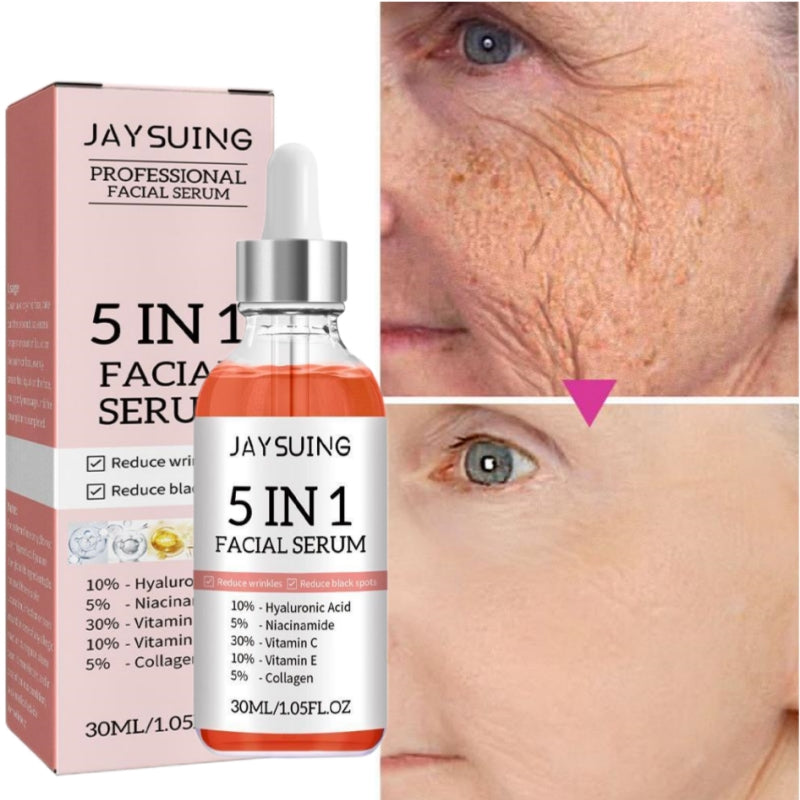 Whitening and Brightening
The serum's potent formula helps even out skin tone, fade dark spots, and promote a brighter, more radiant complexion, giving you a natural glow.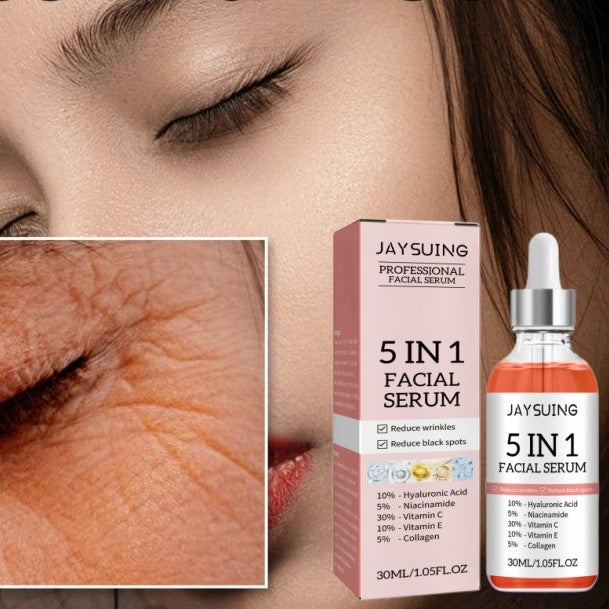 Pore Minimization
With its unique blend of ingredients, the serum works to shrink pores, refining skin texture and creating a smoother, more refined look, enhancing the overall appearance of your skin.
● Multifunctional Formula
● Hydration & Whitening
● Anti-Aging Power
Say goodbye to wrinkles and hello to a smoother, more vibrant appearance!
After normal face washing procedure

Apply proper amount evenly on the face

Gently make a small circle with on the face your finger abdomen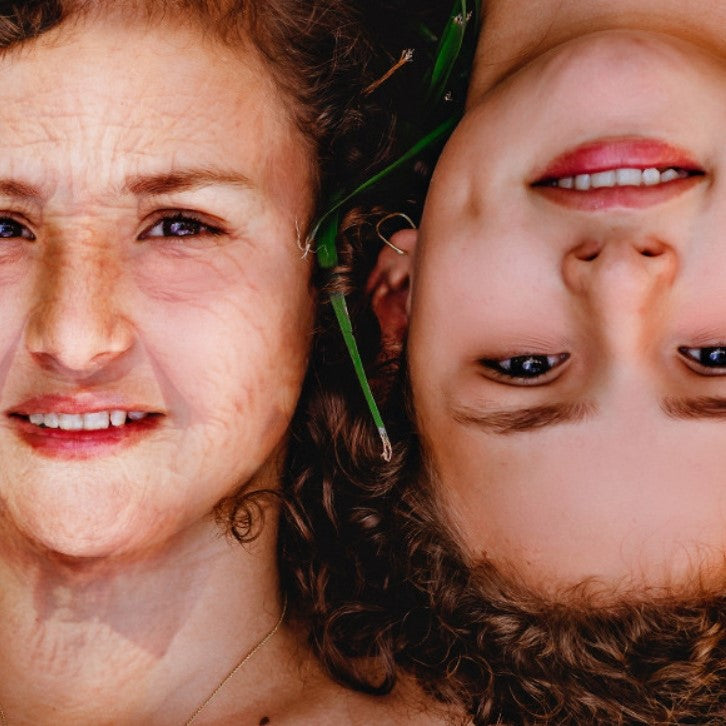 Don't settle for ordinary skincare - embrace the extraordinary transformation that our serum delivers, and watch as your skin glows with confidence!
More info
Specifications

Net content: 30ml
Shelf Life: 3 years
Efficacy: Anti wrinkle and fade spots
Suitable for people: suitable for various skin types
FAQs

Is this product suitable for all skin types?
Yes, our 5-in-1 Face Serum is designed to be gentle and suitable for all skin types.

How often should I use this serum?
For best results, apply the serum twice daily, morning and night, to clean, dry skin.

Can I use this serum under makeup?
 Absolutely! This serum serves as an excellent makeup primer, providing a smooth canvas for flawless application.

Will it make my skin oily or greasy?
No, our serum has a lightweight, non-greasy formula that absorbs quickly into the skin, leaving it feeling refreshed and not oily.

Does this product contain any harmful ingredients?
No, we prioritise the use of safe and effective ingredients, ensuring our serum is free from harmful substances.

Can I expect instant results?
While some users experience immediate hydration and brightness, the full anti-ageing benefits may take a few weeks to become noticeable.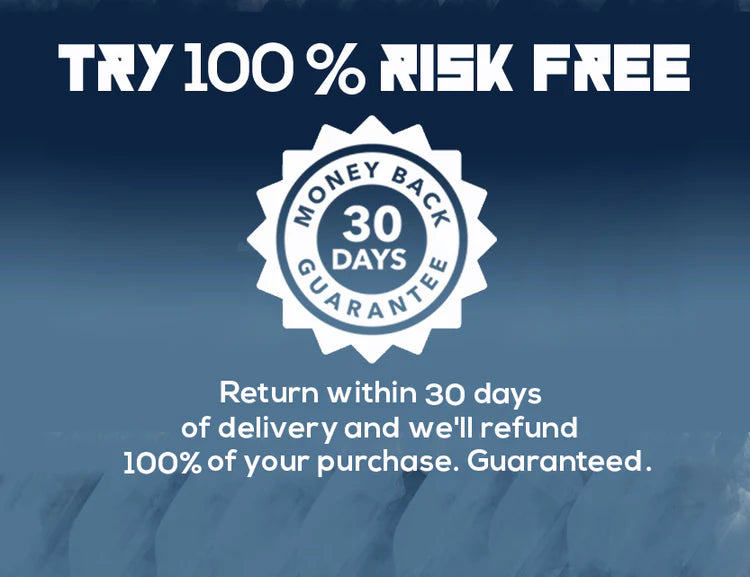 Didn't see the results you expected from our product?
You're covered by our 30 day money back guarantee. If you are unhappy with your purchase, please return merchandise and receive a full product refund for your order less any shipping and processing.