Regular price
Sale price
£41.95 GBP
Unit price
per
Sale
Sold out
360° Rotating Makeup and Jewelry Organizer for Desktop Storage
This product is a versatile desktop organizer designed to store makeup, jewelry, lipstick, and skincare products. It features a convenient 360° rotation mechanism for easy access to your beauty essentials.

View full details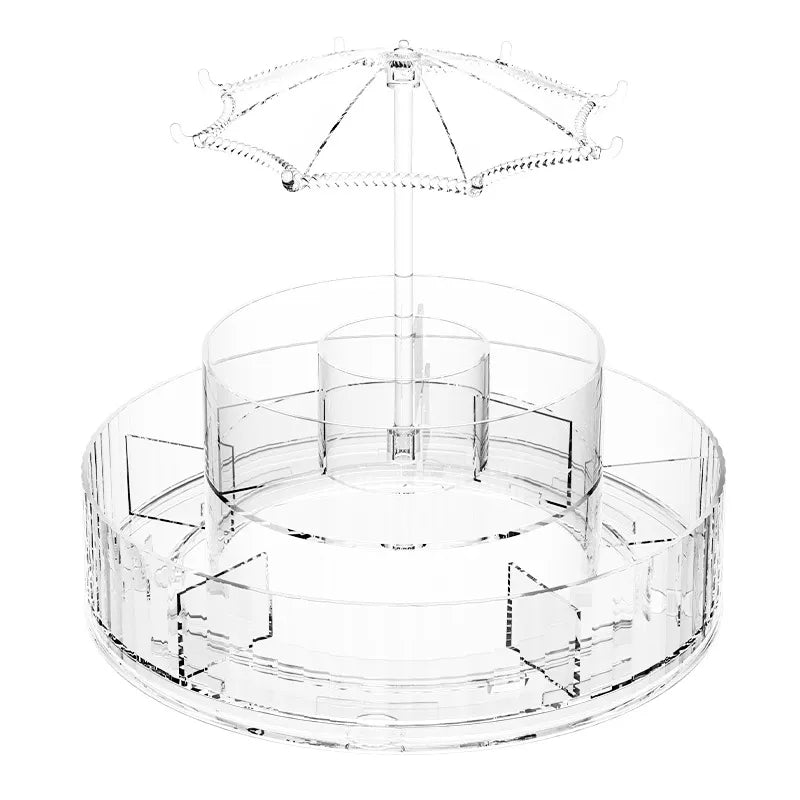 Revolutionize your daily beauty routine with this organizer, providing access to all your cosmetics!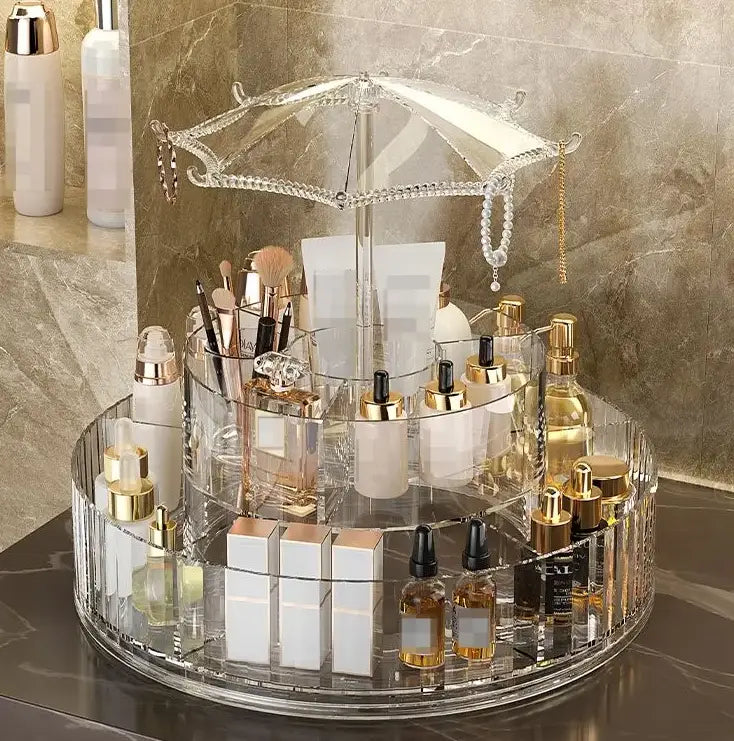 This makeup organizer operates with a smooth 360° rotation mechanism, allowing you to access your beauty products easily. Its multi-tiered design provides ample space for organizing cosmetics, jewelry, lipsticks, and skincare items, keeping them neat and within reach on your desktop.
Say goodbye to clutter and hello to impeccable organization
Enhanced Organization
This makeup organizer simplifies your daily routine by neatly organizing your cosmetics, jewelry, lipsticks, and skincare products, reducing clutter and saving you precious time searching for items.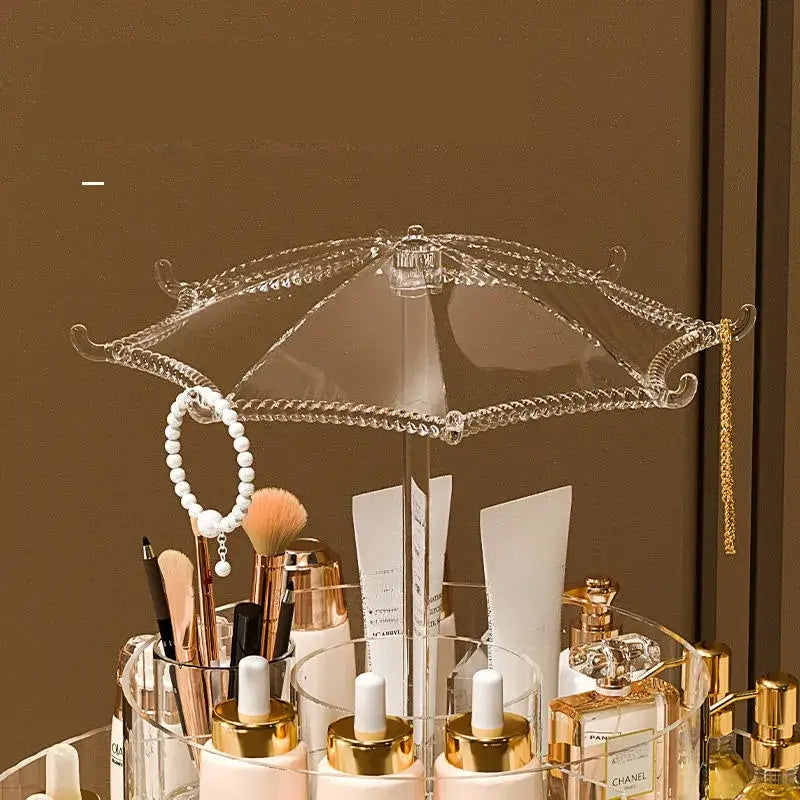 Efficient Space Utilization
With its multi-tiered design and 360° rotation, it maximizes the use of your desktop space, making it an excellent solution for compact areas or limited counter space.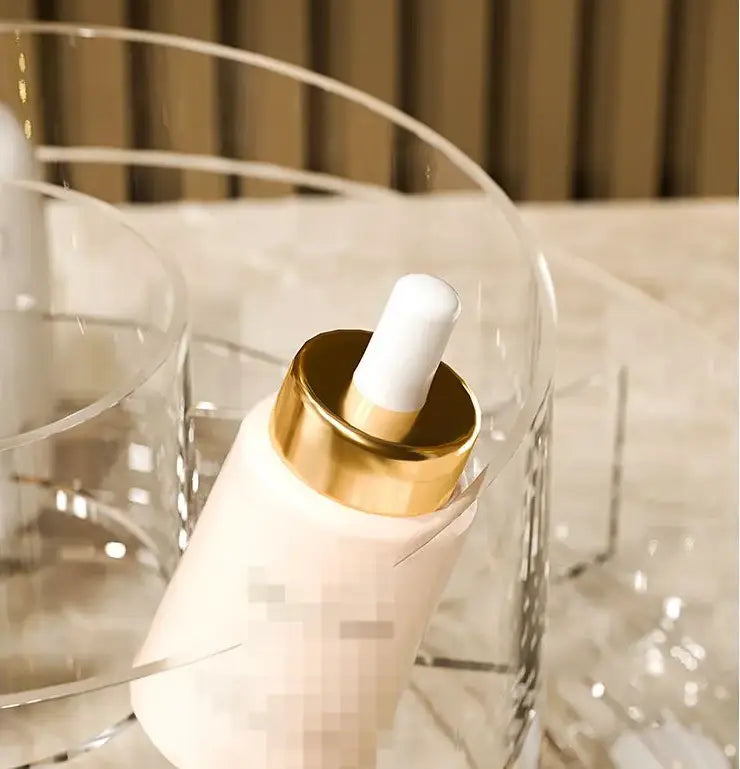 Time-Saving Convenience
The easy-access rotation feature ensures that all your beauty essentials are at your fingertips, streamlining your makeup application process and making it more efficient.
Stylish and Aesthetic
Beyond its functionality, this organizer adds a touch of elegance to your vanity or workspace, elevating the overall look and feel of your surroundings
● 360° Rotation
● Multi-Tiered Design
● Stylish Aesthetic
Keep your precious jewelry, lipsticks, and skincare products impeccably arranged
Elevate your vanity or workspace with the ultimate makeup box, designed for style, functionality, and the ultimate convenience!
More info
Specifications

Material: PET
Size: 22x22x20cm
Features: 360 ° rotation for easy access and storage in separate compartments
FAQs

How big is this makeup organiser?
The dimensions vary, but it typically measures around 10–12 inches in diameter and 12–16 inches in height, providing ample storage space.

Can it accommodate tall skincare products?
Yes, the multi-tiered design allows you to store tall skincare products like bottles and sprays without any issues.

Is assembly required?
No, most makeup organisers of this type come fully assembled and ready to use right out of the box.

Can it hold a large lipstick collection?
Absolutely! The organiser usually has slots and compartments designed to hold numerous lipsticks of different sizes.

Is it easy to clean?
Yes, it's generally easy to clean with a damp cloth or mild soap, ensuring your organiser stays looking fresh.

Can I use it for both makeup and jewellery?
Yes, the organiser is versatile and suitable for storing both makeup and jewellery, making it a convenient all-in-one solution.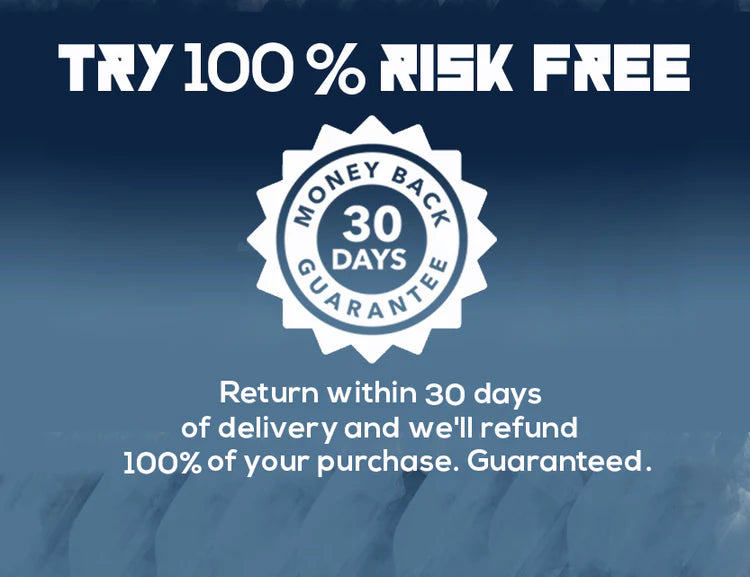 Didn't see the results you expected from our product?
You're covered by our 30 day money back guarantee. If you are unhappy with your purchase, please return merchandise and receive a full product refund for your order less any shipping and processing.