Regular price
Sale price
£39.95 GBP
Unit price
per
Sale
Sold out
Advanced 3-in-1 Infrared Ray Massage Comb - Boost Hair Growth, Soothe Scalp, and Prevent Hair Loss with Wireless Electric Vibration Technology
Experience the ultimate hair care with our revolutionary 3-in-1 Electric Wireless Infrared Ray Massage Comb.
Harnessing the power of infrared rays and gentle vibrations, it stimulates hair growth, nourishes your scalp, and combats hair loss, giving you healthier, fuller locks in no time. Say goodbye to hair troubles and hello to luscious, vibrant hair with our cutting-edge hair care solution.

View full details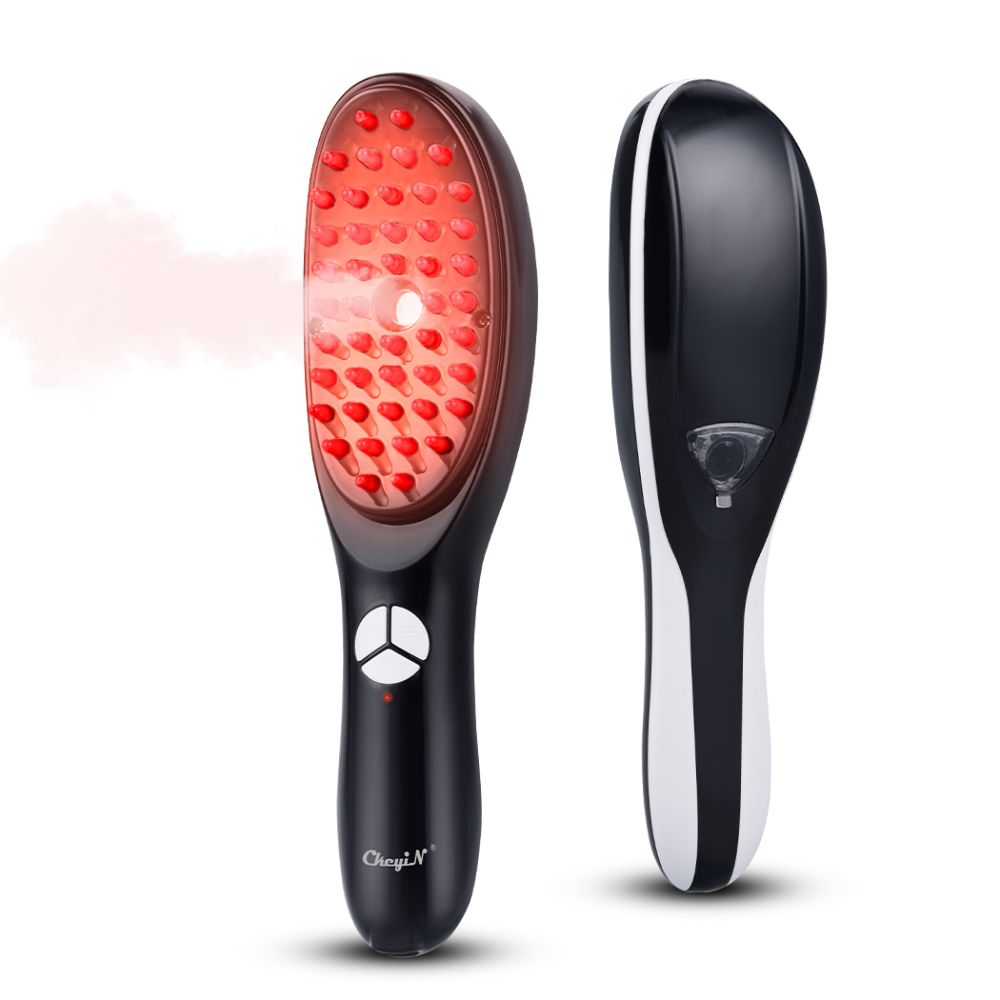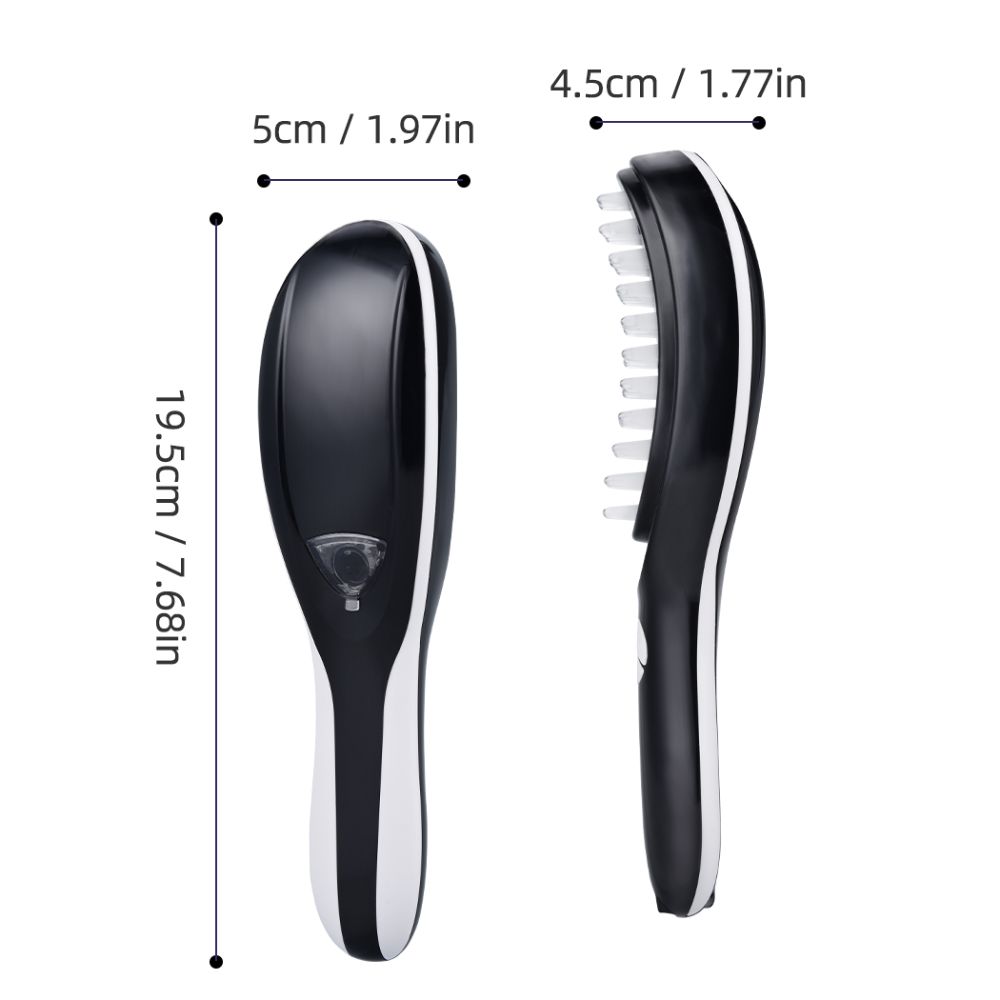 Transform your thinning hair into luxurious, thick strands!
Our 3-in-1 Electric Wireless Infrared Ray Massage Comb utilizes infrared rays to stimulate blood circulation and nourish the scalp, promoting hair growth. Combined with gentle vibrations, it enhances the effectiveness of the massage, ensuring a soothing and revitalizing experience for your hair and scalp.
Stimulates blood circulation and revitalizes your scalp for incredible hair rejuvenation!
Versatile Modes
With three different modes to choose from, including vibration massage, vibration + red light, and vibration + blue light, this massage comb caters to various needs. Its brushing bristles effectively massage the scalp, nourish the hair, improve blood circulation, and alleviate stress.
Convenient and Effective
The user-friendly one-button operation and comfortable handle design make this massage comb easy to use and hold. Its 28 durable massage heads effectively stimulate the scalp, enhancing blood circulation and relieving stress.
Hair and Health Benefits
Regular use of this massage comb can help reduce hair loss and alleviate symptoms of headaches, dizziness, and related conditions. It promotes a healthier scalp and hair growth.
Portable and Suitable for All Hair Types
Compact in size and easy to carry, this massage comb can be used anytime, anywhere. Its gentle bristles are suitable for all hair types, including fine, medium, and thick hair.
● Wireless: No cords.
● Infrared Ray: Stimulates circulation.
● Vibration Modes: Customizable massage.
Before

After
Experience the ultimate hair care luxury - a must-have for anyone seeking salon-quality results at home!
Say goodbye to hair loss worries and embrace confidence as our advanced technology combats hair fall and promotes stronger, healthier hair!

More info
Specifications

Material: ABS
Power supply: USB
Gear: 3 gears
Using frequency: 2-4 times per day
Using time: 3-4 hours
Charging time: 4 hours
Item size: 18x4.2cm
What's in the box

1 x massage hair brush
1 x USB cable

FAQs

Can this massage comb be used on all hair types?
Yes, the gentle bristles of this comb are suitable for all hair types, including fine, medium, and thick hair.

How often should I use the massage comb for the best results?
For optimal results, it is recommended to use the massage comb 2-3 times per week. However, you can adjust the frequency based on your personal preferences and needs.

Is the massage comb difficult to operate?
Not at all! The massage comb features an easy-to-use one-button operation, making it simple and convenient to use. No complicated settings or instructions are required.

Is the massage comb battery-operated?
Yes, the massage comb is wireless and operates on batteries. This allows for hassle-free and cordless usage, giving you the freedom to use it anywhere.

Can the massage comb help with hair growth?
Yes, the infrared rays and scalp massage provided by the comb can stimulate blood circulation and promote hair growth. Regular use may help improve hair health and thickness.

Is the massage comb suitable for individuals with sensitive scalps?
The massage comb is designed to provide a gentle and soothing massage experience. However, if you have a particularly sensitive scalp, it is recommended to start with the lowest vibration setting and gradually increase as needed to ensure your comfort.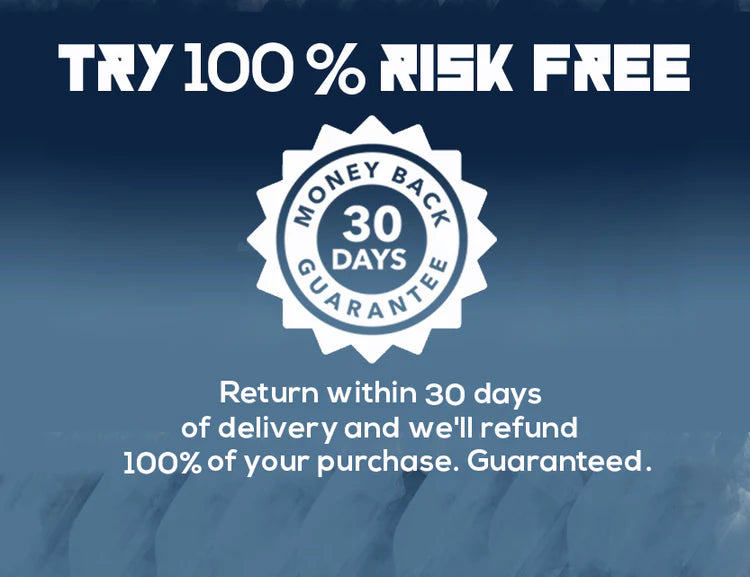 Didn't see the results you expected from our product?
You're covered by our 30 day money back guarantee. If you are unhappy with your purchase, please return merchandise and receive a full product refund for your order less any shipping and processing.