Regular price
Sale price
£25.95 GBP
Unit price
per
Sale
Sold out
Travel-Friendly 2-in-1 Hot Comb: Fast Heat, Anti-Scald Beard & Hair Straightener
The 2-in-1 Hot Comb Hair Straightener is a portable and electric heating comb designed for fast heat-up, making it ideal for travel.
It effectively straightens both hair and beards while incorporating an anti-scald feature for safe use.
View full details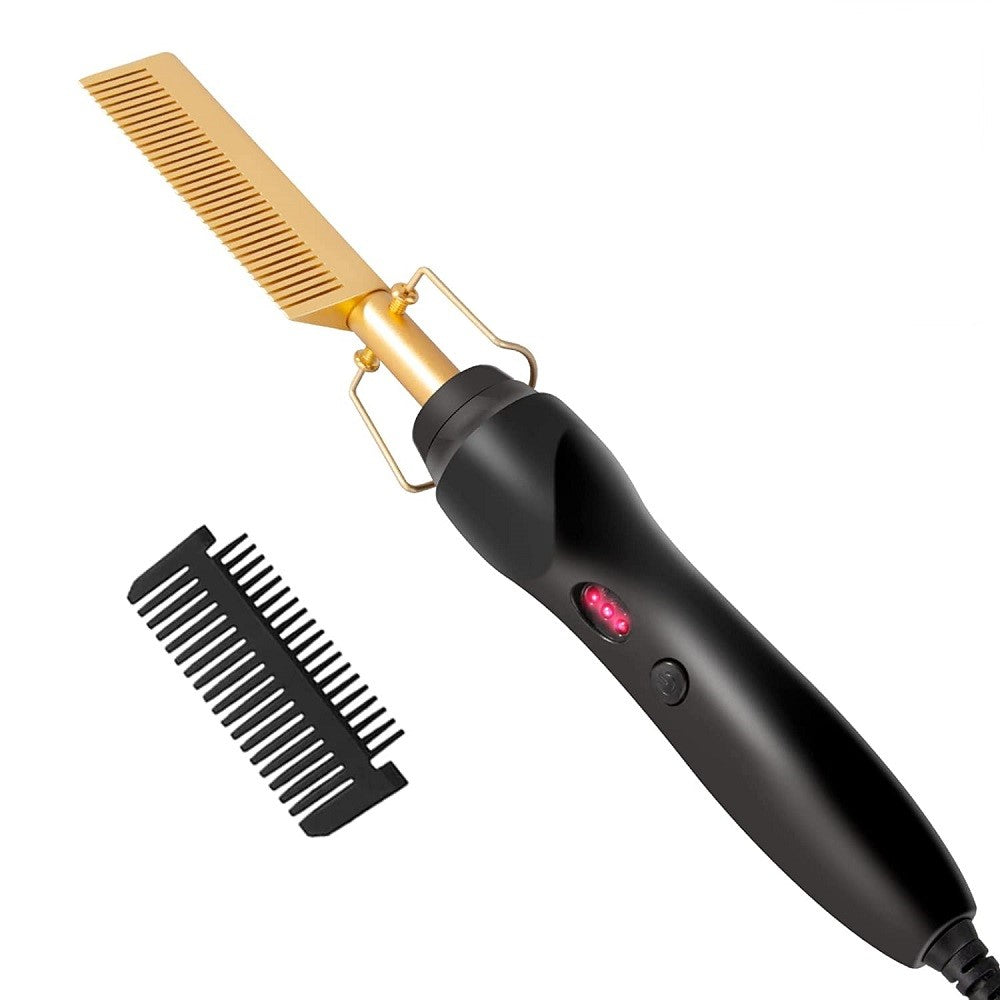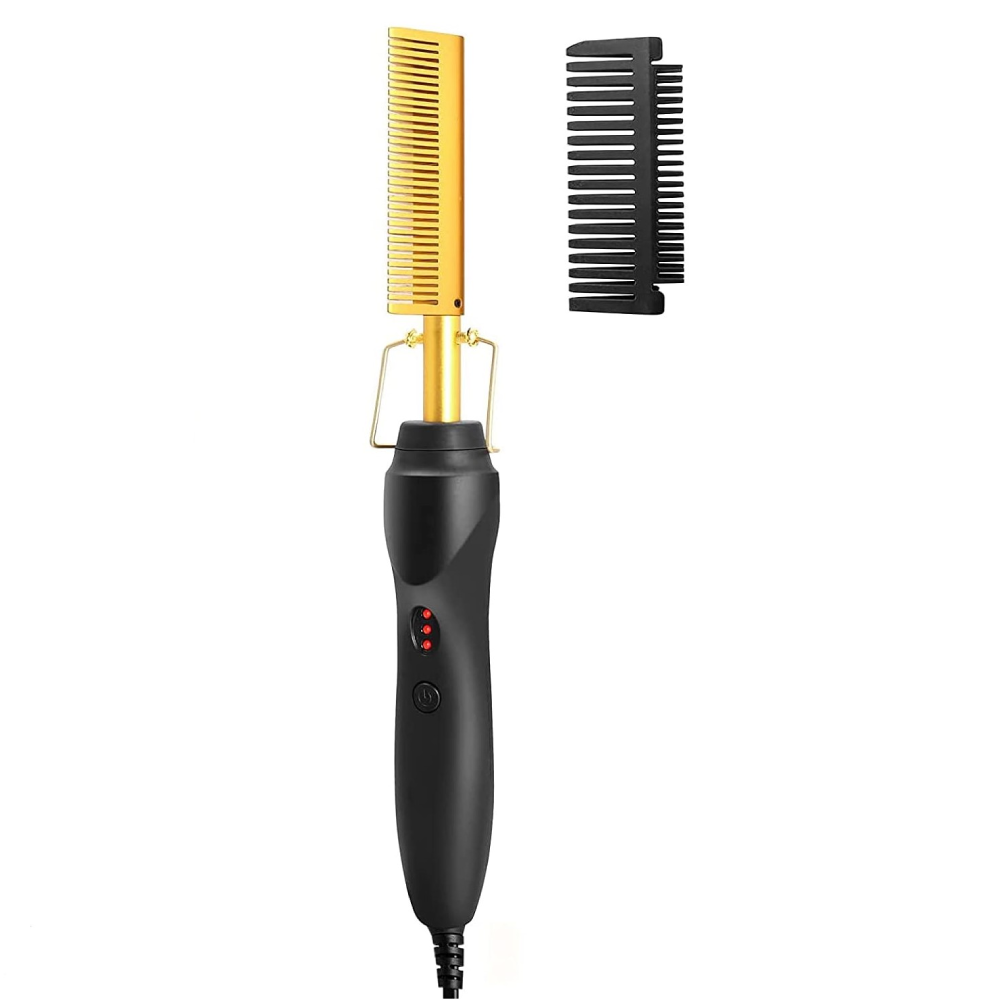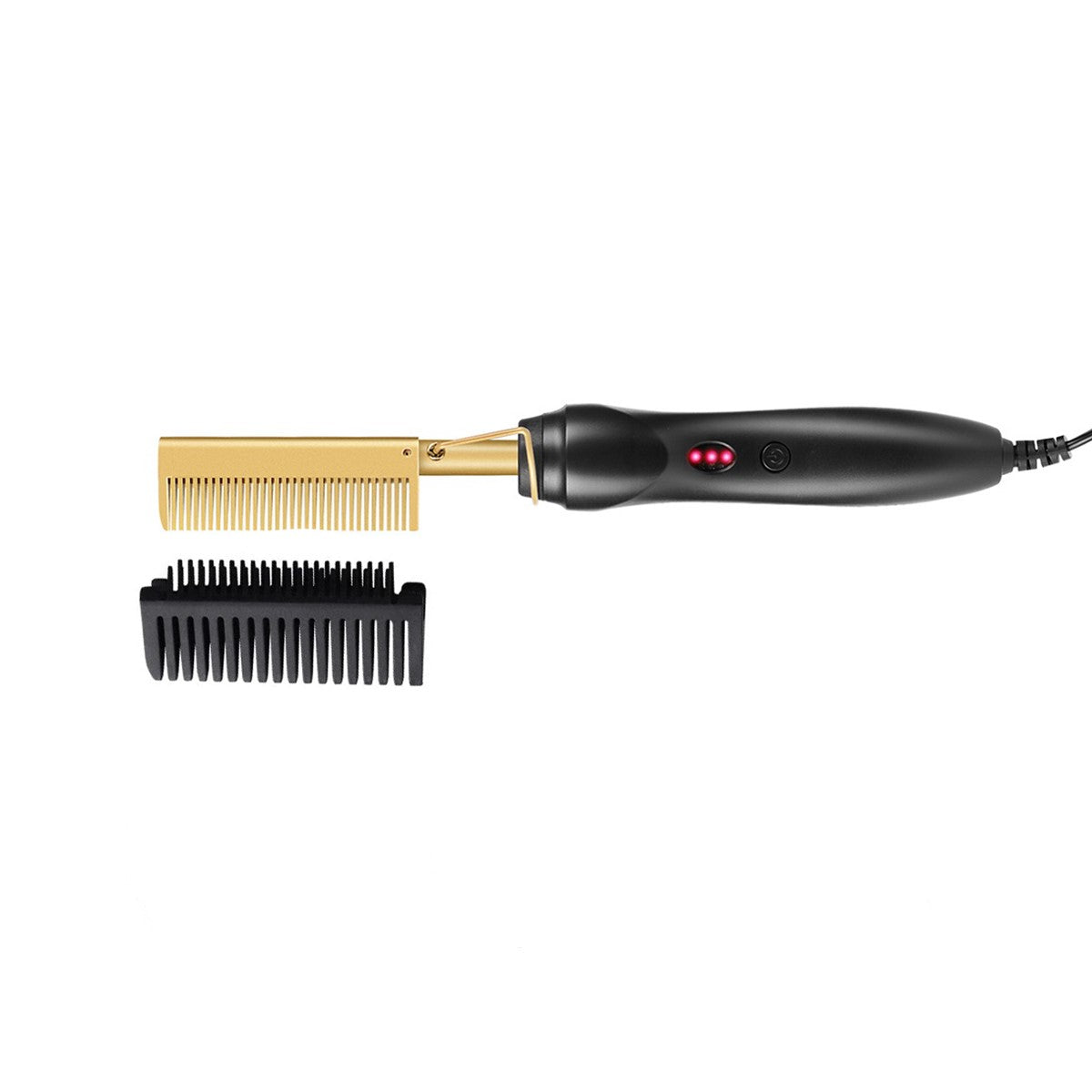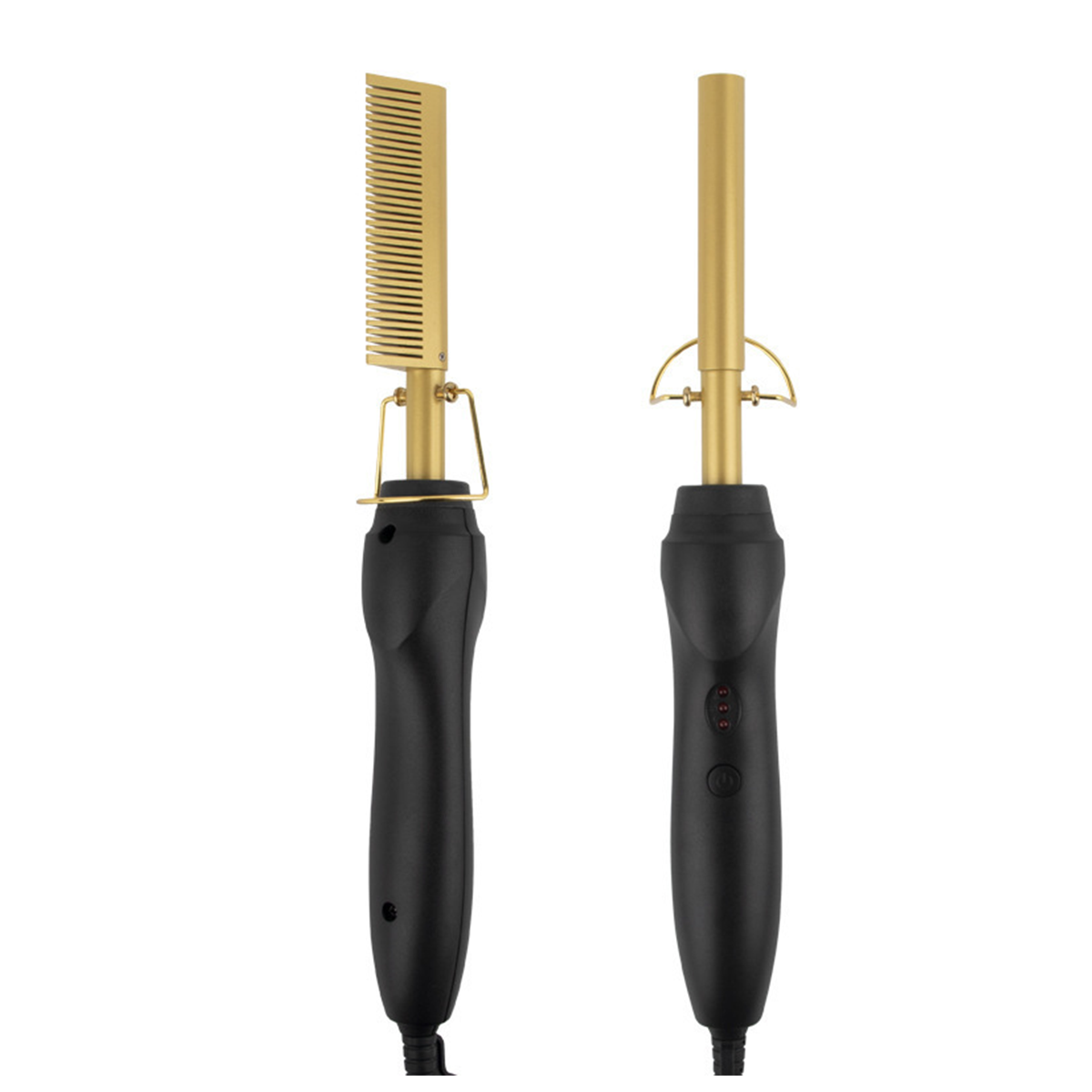 Straighten hair and beards on-the-go with lightning-fast heating!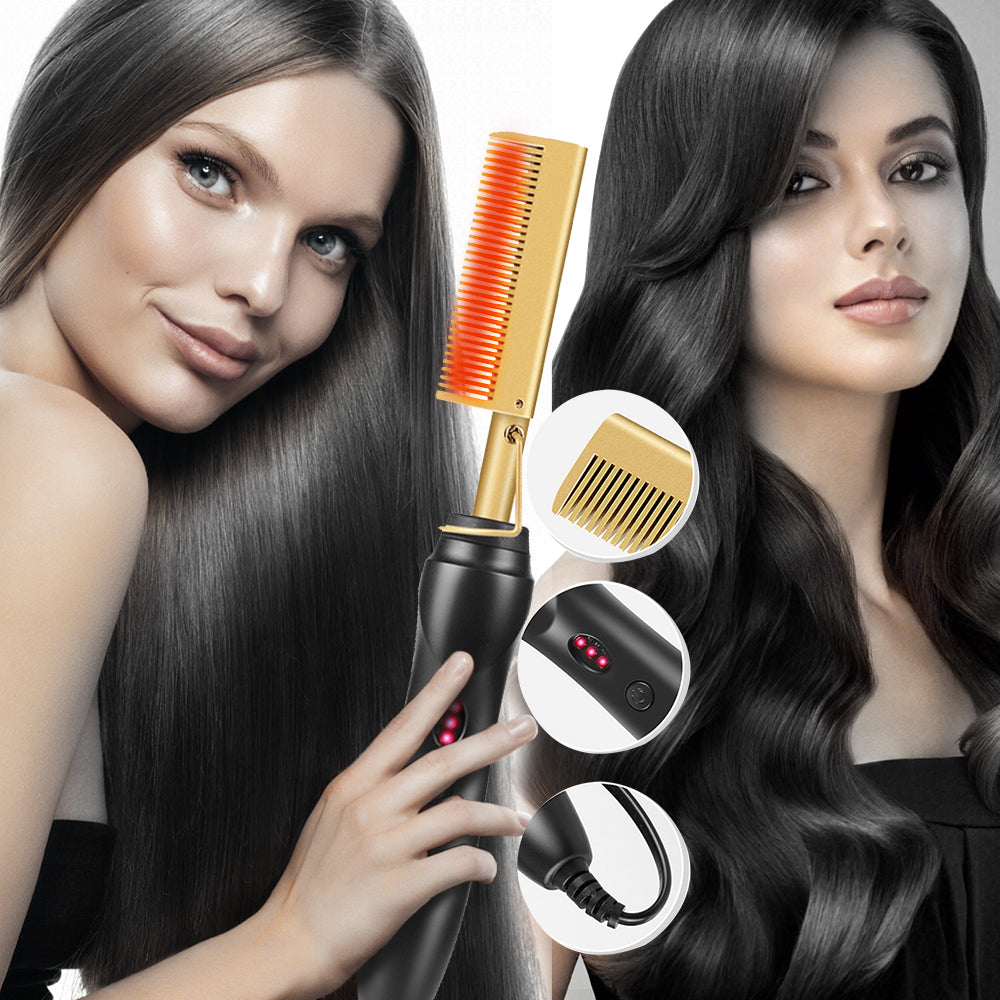 The 2-in-1 Hot Comb Hair Straightener utilizes electric heating technology to quickly heat the comb's teeth, which can then be used to straighten both hair and beards. The anti-scald feature ensures safe usage, allowing you to achieve sleek and stylish looks with ease and confidence.
Say goodbye to burns and hello to flawless styling!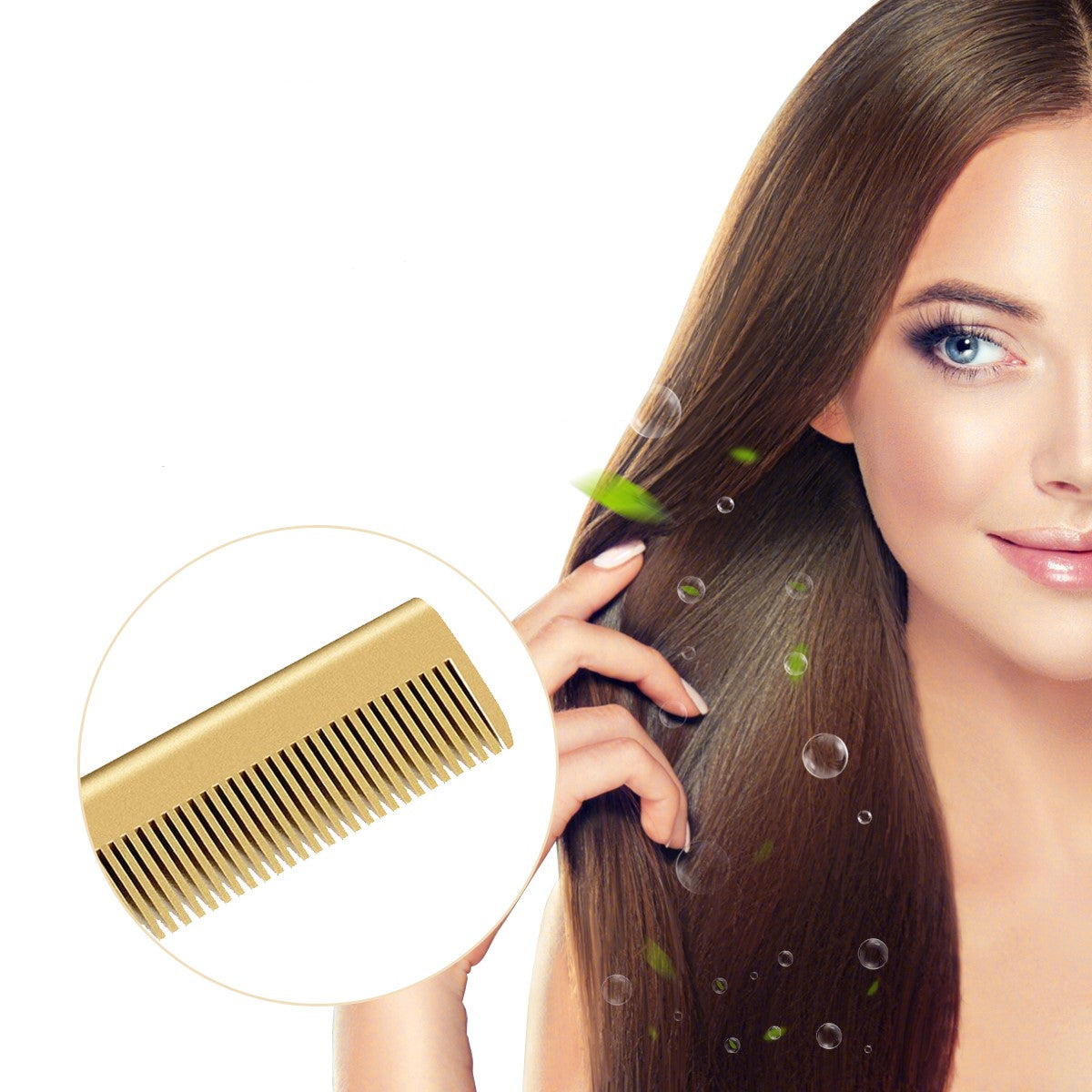 Efficient Styling
The 2-in-1 Hot Comb Hair Straightener offers fast and efficient heating, allowing you to achieve sleek and stylish hair or beard looks in no time.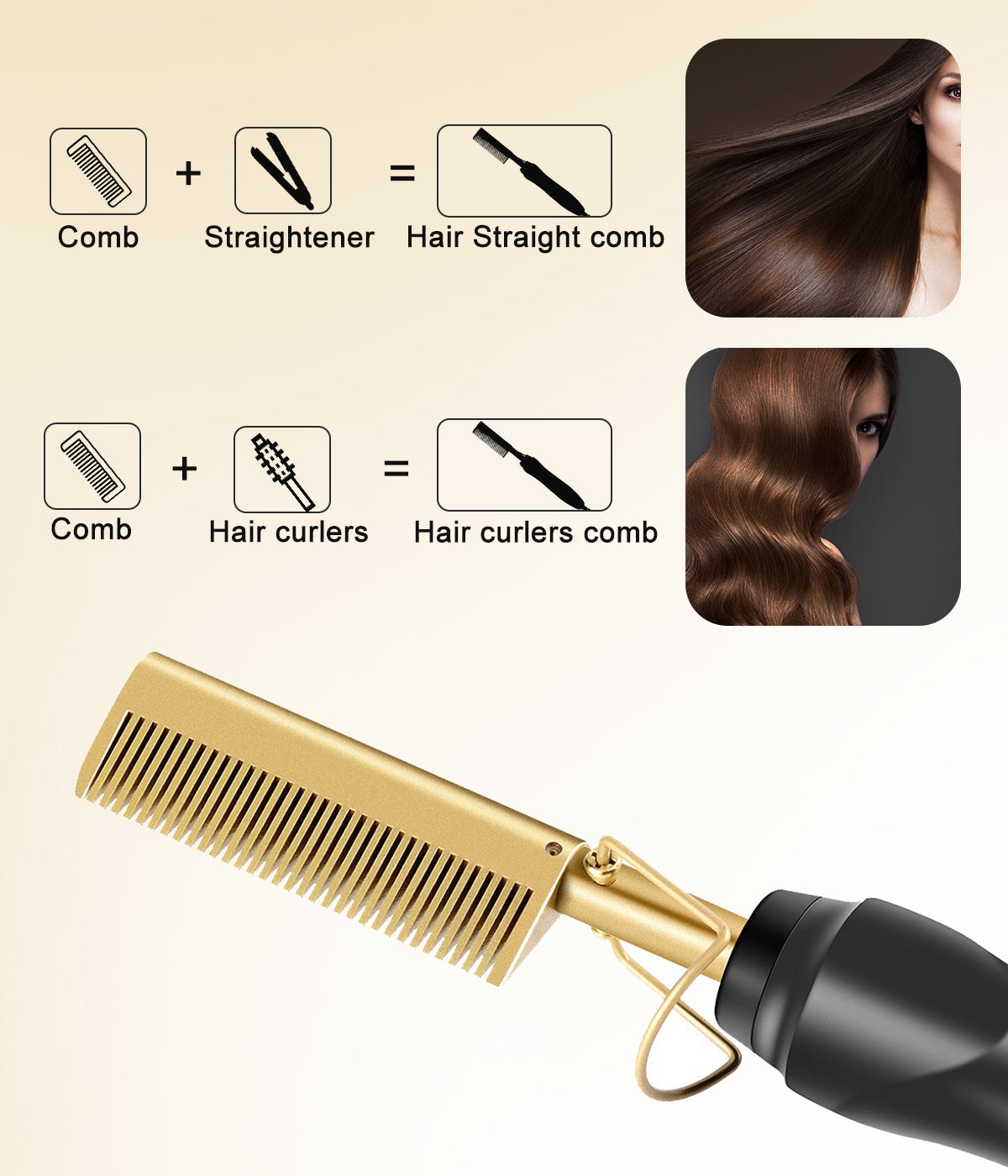 Portability and Travel-Friendly
This product's compact and portable design makes it perfect for travellers or individuals on-the-go, ensuring you can maintain your desired look wherever you are.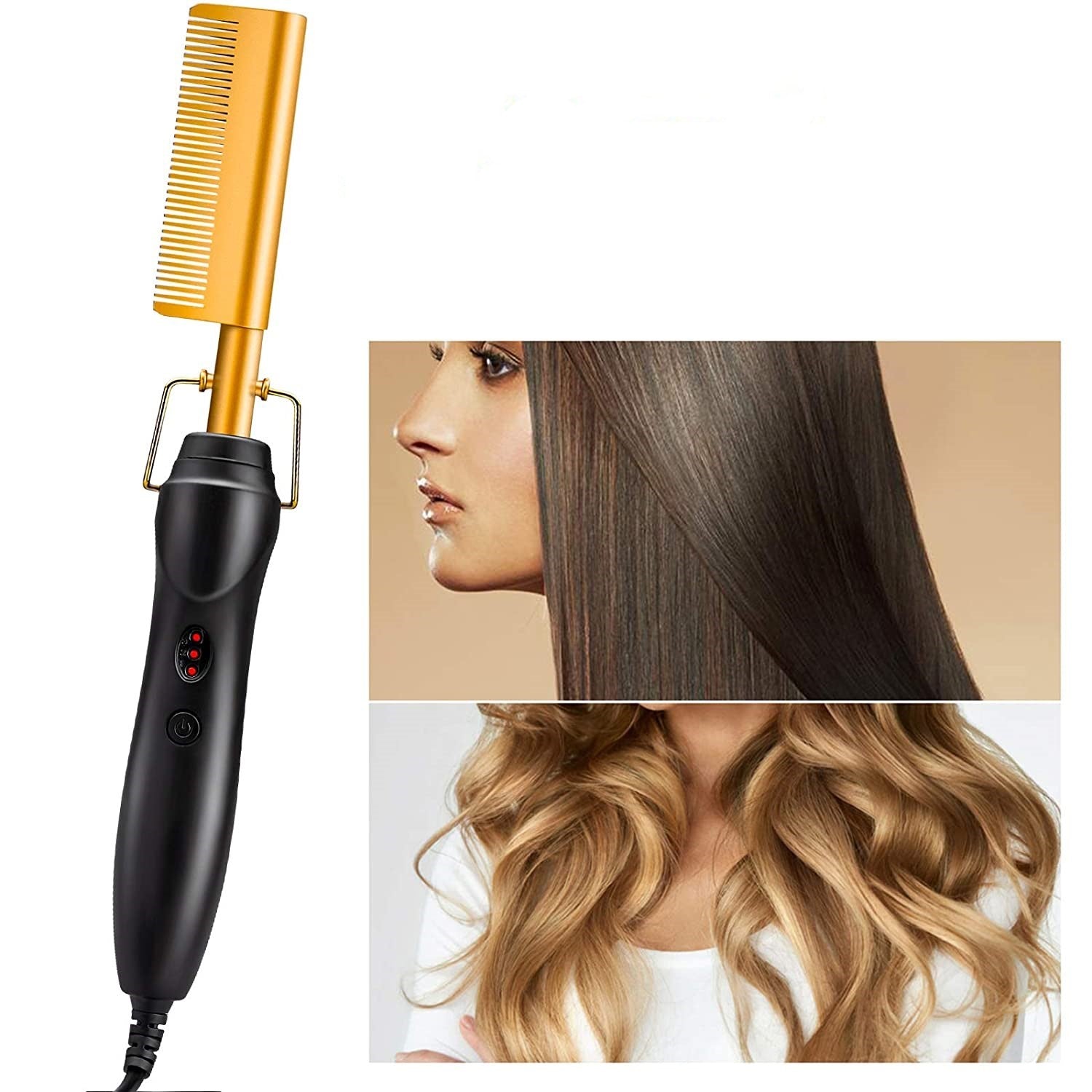 Anti-Scald Technology
With the built-in anti-scald feature, you can use the hot comb confidently without the fear of burns, providing a safe and enjoyable styling experience.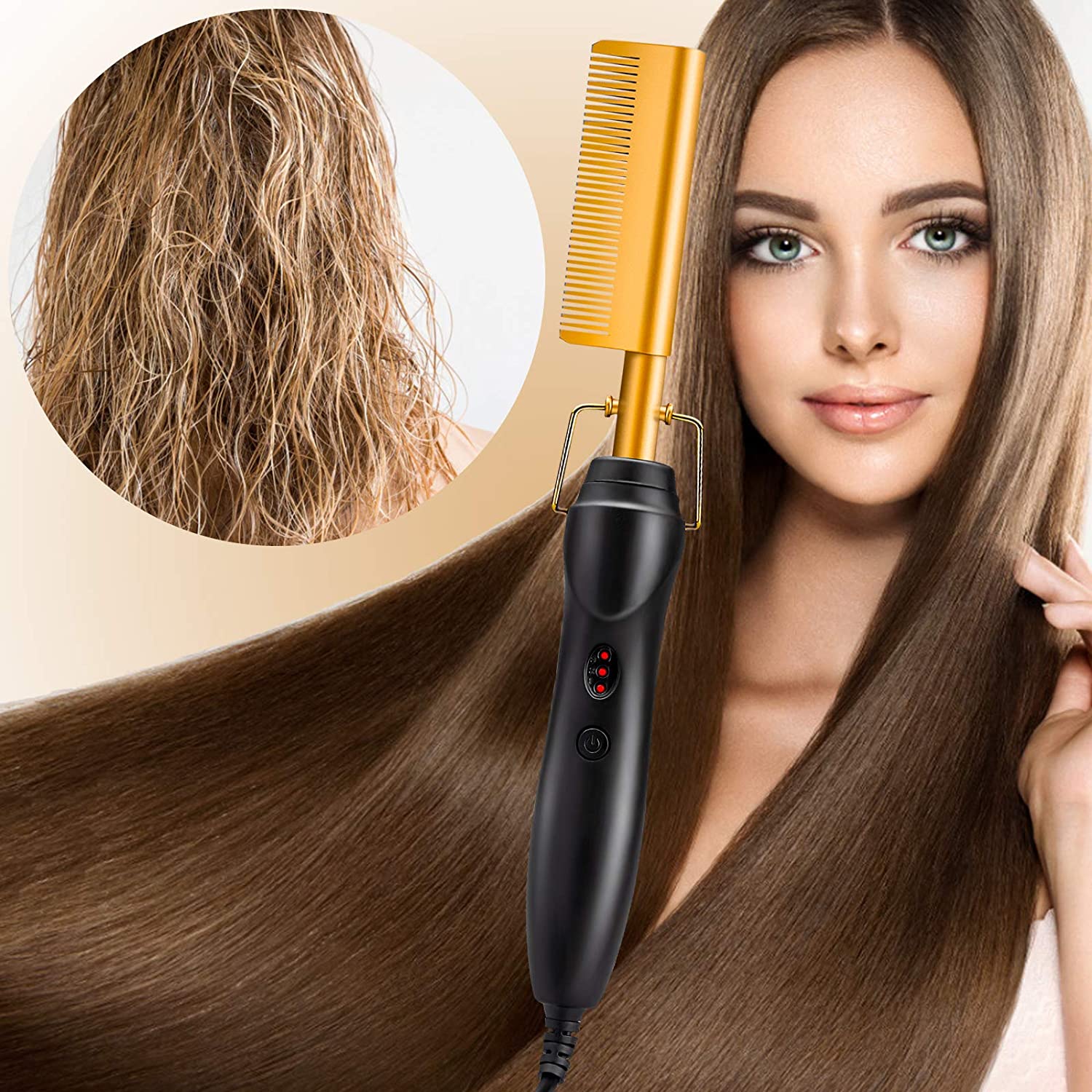 Versatility
Whether you want to straighten your hair, groom your beard, or both, this product caters to all your styling needs, saving you the hassle and cost of owning separate devices.
● Fast Heating
● Anti-Scald
● 2-in-1 Design
Unlock your potential for sleek, professional hairstyles!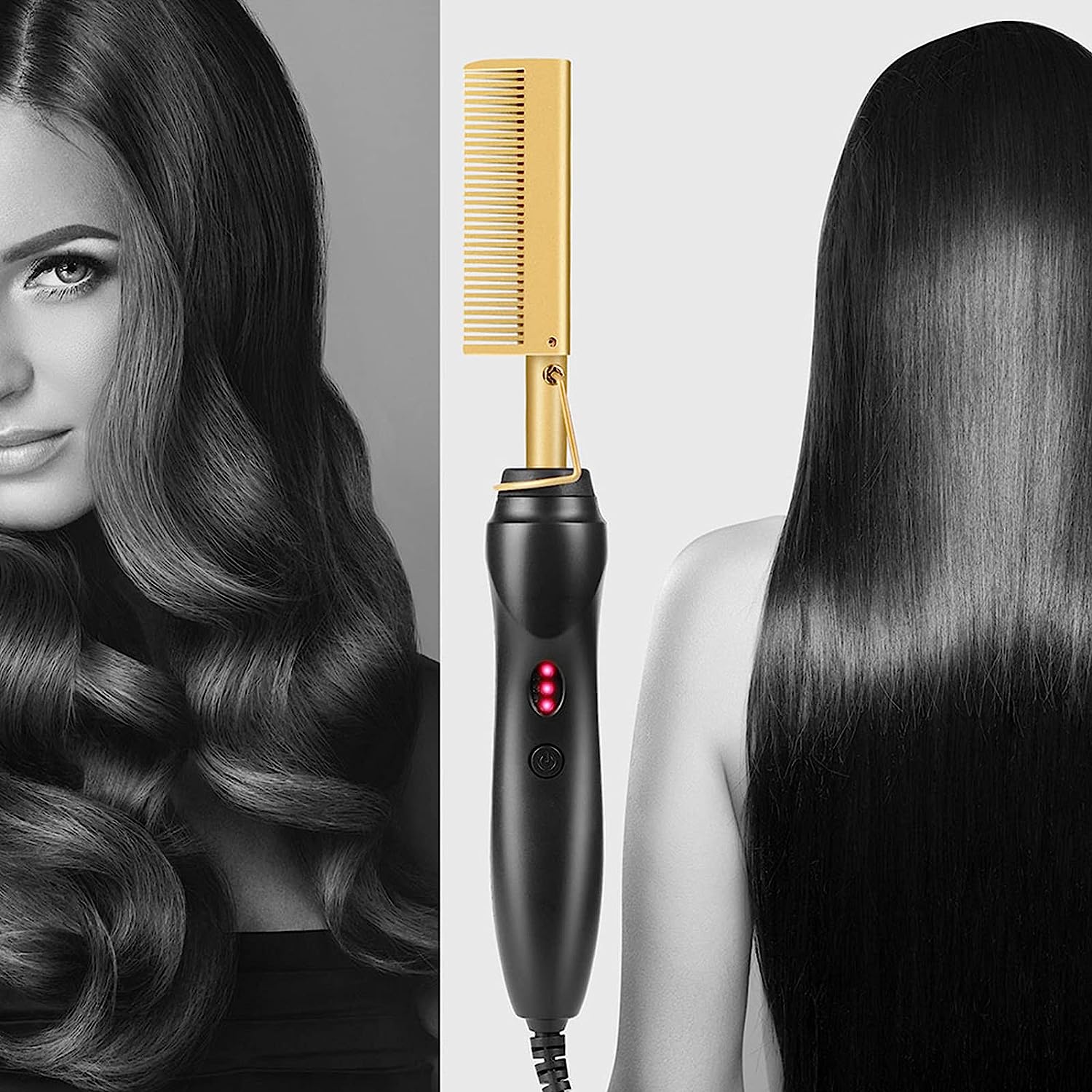 Travel in style with the portable powerhouse that tames your hair and beard, leaving you looking sharp anywhere, anytime!
More info
Specifications

Power: 80W
Material: Titanium Alloy
Temperature: 1=124C 5=133C 10=150C 15=166C 20C=210C
FAQs

Is this product suitable for all hair types?
Yes, it works well with various hair types, including curly, wavy, and straight hair.

Can I use this comb on damp hair?
For best results and safety, use the hot comb only on dry hair.

Is it rechargeable or corded?
This product is corded for continuous and reliable use without the need for charging.

How long does it take to heat up?
The hot comb heats up quickly within a few minutes, saving you time on styling.

Can I use it internationally with different voltage standards?
Yes, the hot comb is designed to be compatible with dual voltage standards for international travel.

Does it come with a protective travel case?
Yes, the product includes a convenient protective travel case for safe storage and portability.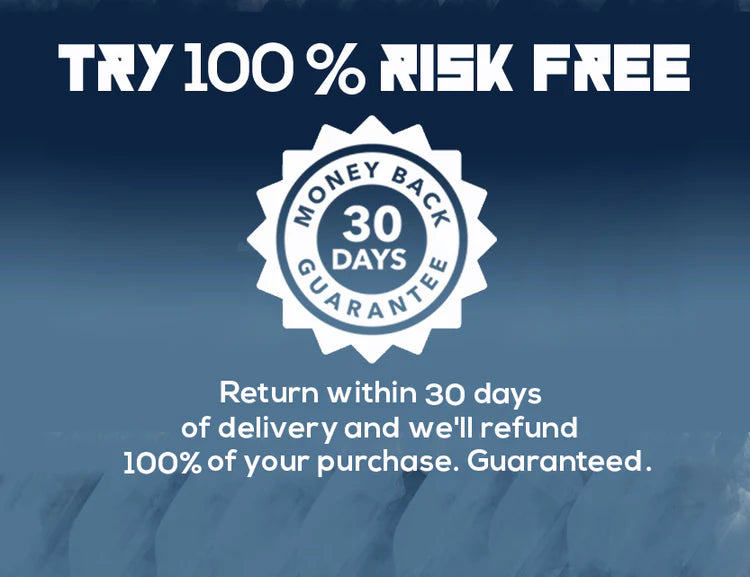 Didn't see the results you expected from our product?
You're covered by our 30 day money back guarantee. If you are unhappy with your purchase, please return merchandise and receive a full product refund for your order less any shipping and processing.