Regular price
Sale price
£17.95 GBP
Unit price
per
Sale
Sold out
Ultimate 4D Silk Fiber Mascara: Waterproof, Thickening, Lengthening for Stunning Eyelashes
Get the ultimate 2-in-1 4D Silk Fiber Mascara for flawless eyelash extensions.
This waterproof mascara is designed to give your lashes a dramatic and voluminous look, while providing a long-lasting, smudge-proof formula for all-day wear. Achieve black, thick, and lengthened lashes that will make your eyes pop with this must-have beauty product.

View full details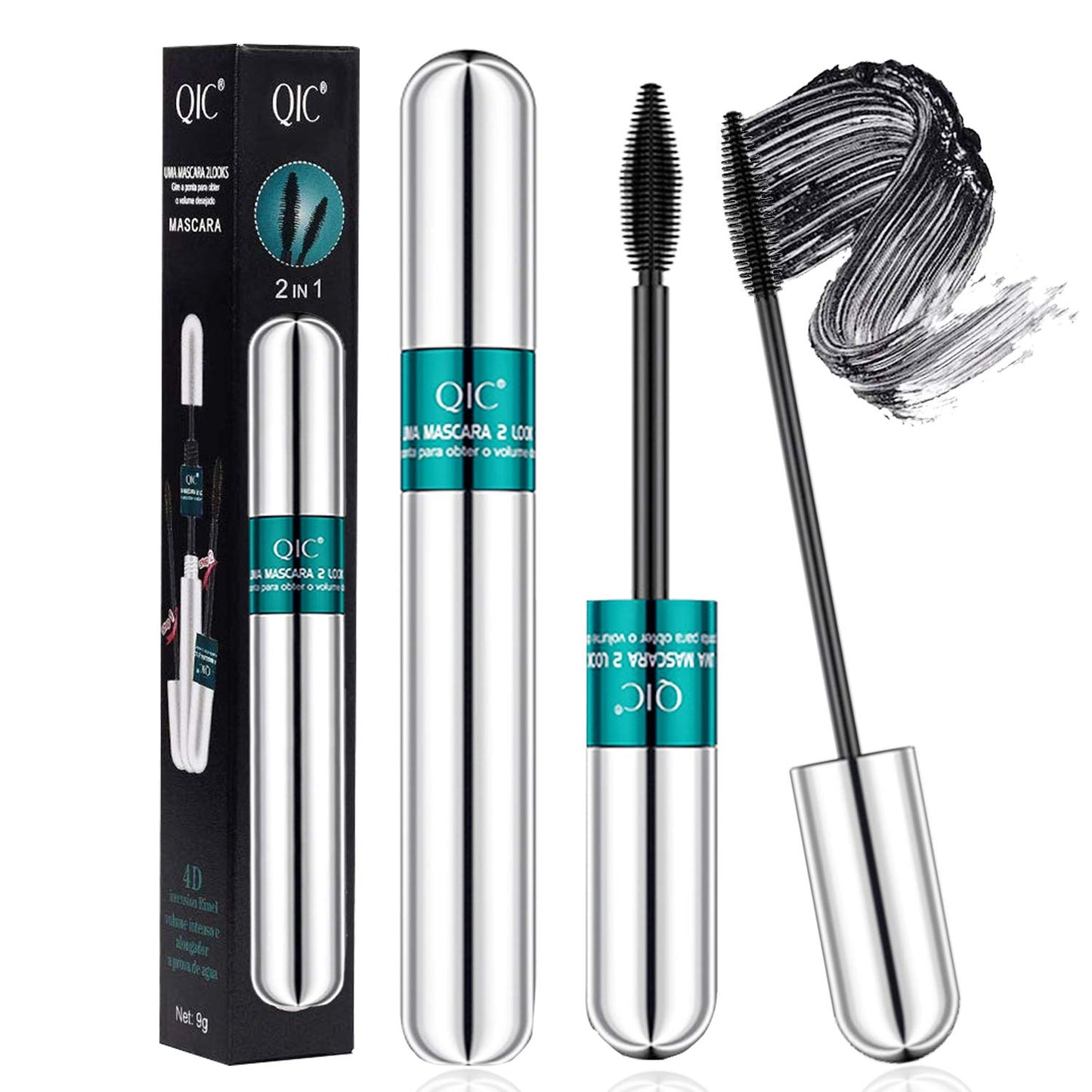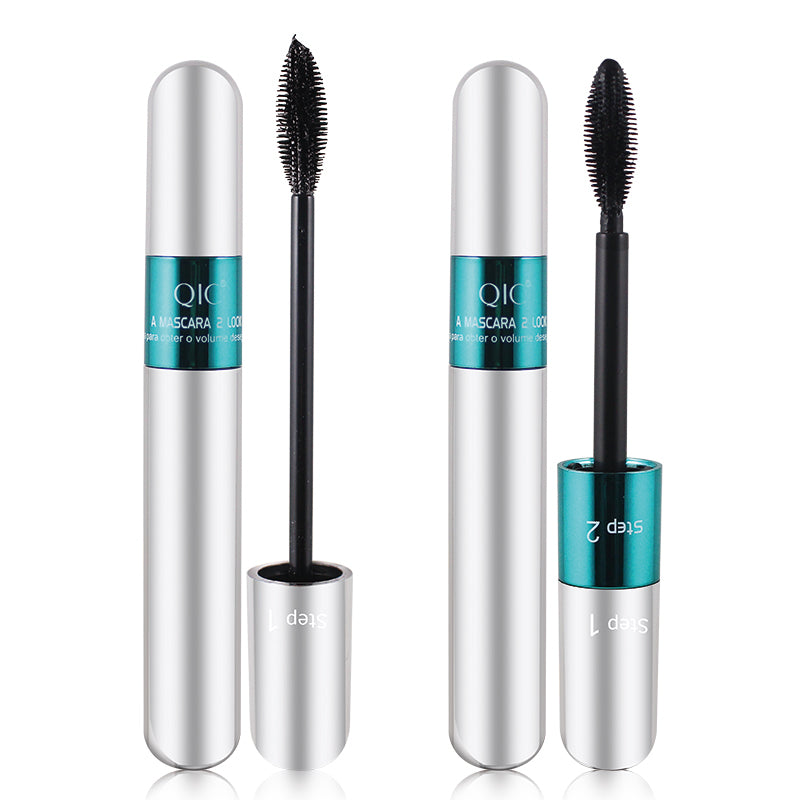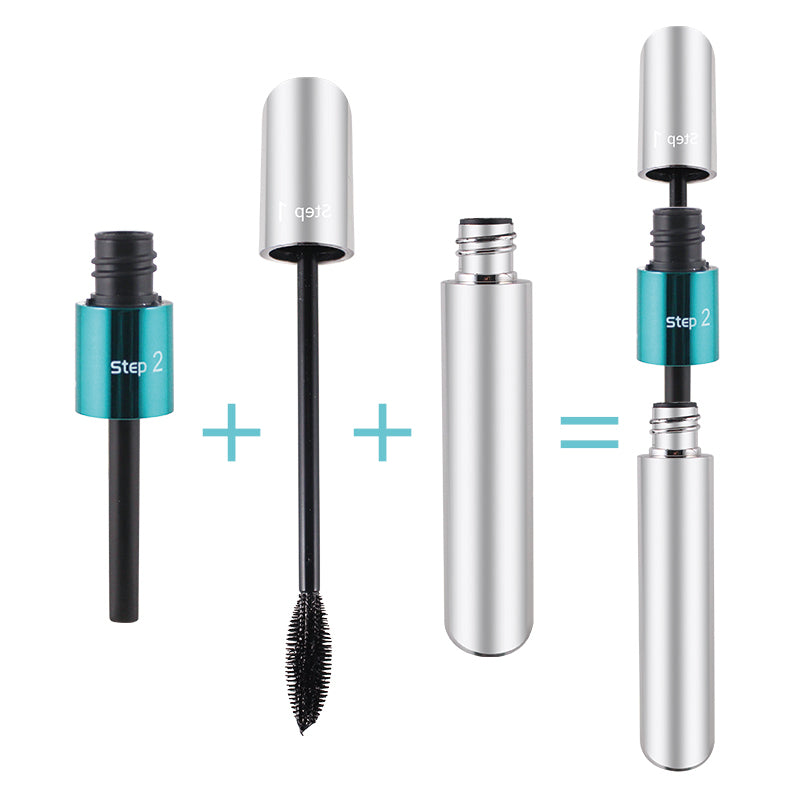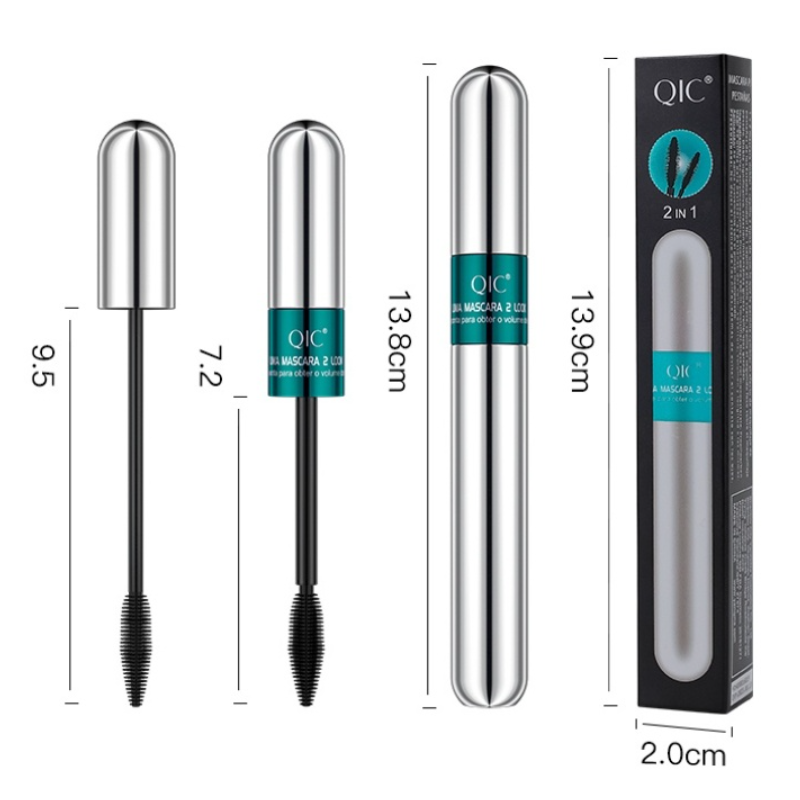 Experience breathtaking lashes like never before with our revolutionary 4D Silk Fiber Mascara!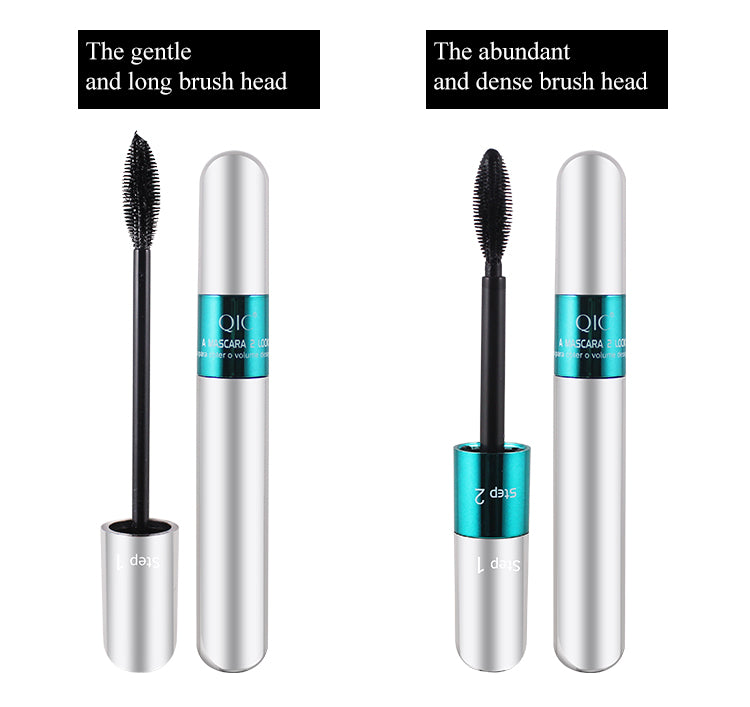 The 2-in-1 4D Silk Fiber Mascara works by combining two key components: silk fibers and a volumizing mascara formula. The silk fibers adhere to your natural lashes, adding length and volume, while the mascara formula coats and defines each lash, creating a stunning, fuller effect. The result is bold, elongated lashes that stay in place thanks to the waterproof and smudge-proof properties of the mascara.
Waterproof and smudge-proof, this mascara is perfect for all-day wear!
Dramatic Volume
The 2-in-1 4D Silk Fiber Mascara delivers incredible volume to your lashes, giving them a fuller and more dramatic appearance.
Lengthening Effect
This mascara has the power to lengthen your lashes, creating a captivating and fluttery look that enhances the natural beauty of your eyes.
Waterproof Formula
With its waterproof properties, this mascara ensures that your lashes stay perfectly defined and intact throughout the day, even in humid or rainy conditions.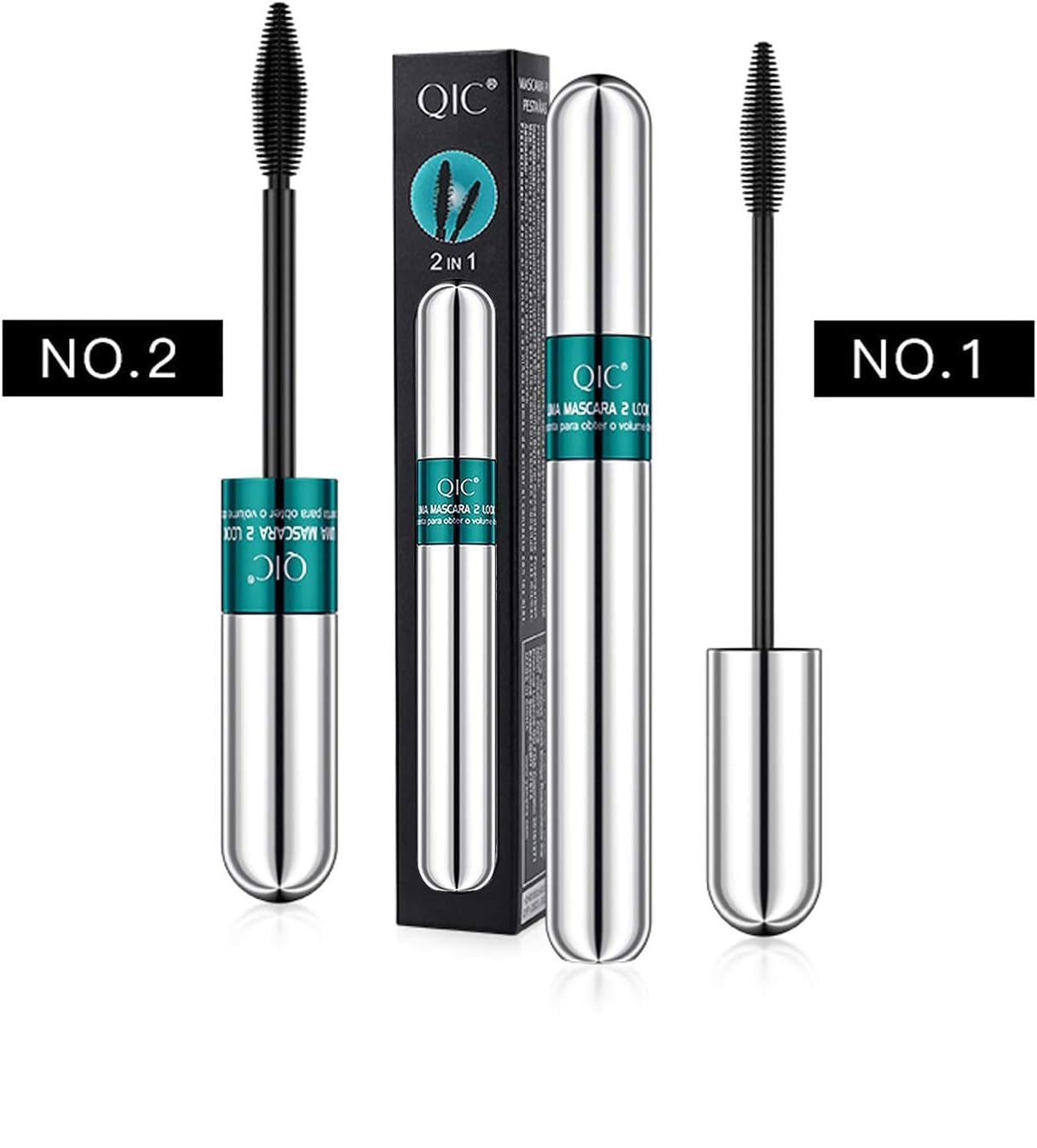 Smudge-proof
Say goodbye to panda eyes! The smudge-proof formula of this mascara keeps it in place, preventing any unsightly smudges or flakes, so you can enjoy long-lasting, flawless lashes all day long.
● Waterproof: Long-lasting protection.
● Thickening: Volumizes lashes.
● Lengthening: Extends lash appearance.
Say goodbye to clumpy lashes and hello to incredible volume and length with our game-changing mascara!
Then pull out the No. 1 brush head

After pulling out the No. 1 brush head, the No. 2 brush head will filter out the brush headmascara

The brush head after filtering is natural, the effect of not filtering is deeper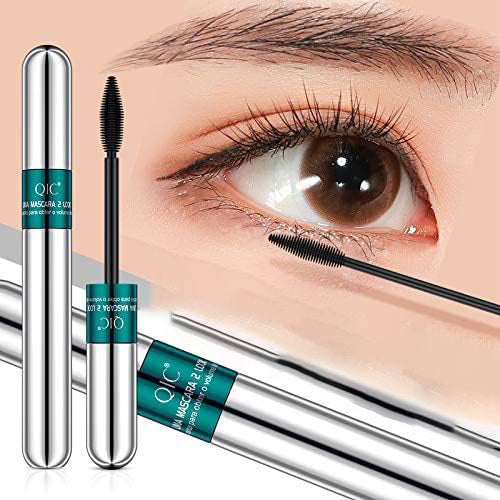 Join countless satisfied customers and elevate your lash game with our 2-in-1 mascara for stunning eyelash extensions!
More info
Specifications

Ingredient: mix
Quantity: 1
Waterproof / Water-Resistant: Yes
Type: Mascara
FAQs

Is the 2-in-1 4D Silk Fibre Mascara suitable for sensitive eyes?
Yes, our mascara is designed to be gentle on sensitive eyes. However, we always recommend doing a patch test before full application if you have any concerns.

Can I wear this mascara with eyelash extensions?
Yes, our mascara is safe to use with eyelash extensions. It can help enhance the volume and length of your extensions for an even more striking look.

How do I remove the waterproof mascara?
We recommend using a gentle eye makeup remover specifically designed for waterproof formulas. Soak a cotton pad with the remover, place it on your closed eye, and gently wipe away the mascara. Repeat as necessary until all traces are removed.

Will this mascara clump my lashes?
No, our mascara is formulated to minimise clumping. The silk fibres and mascara formula work together to coat each lash evenly, providing a smooth and defined look.

How long does the mascara stay on without smudging?
Our waterproof formula ensures long-lasting wear and minimises smudging. It can withstand water, humidity, and daily activities, offering you smudge-free lashes throughout the day.

Can I use this mascara as a replacement for false lashes?
While our mascara provides significant volume and length to your lashes, it may not offer the same level of dramatic effect as false lashes. However, it can be a fantastic alternative for achieving a glamorous look without the hassle of applying and removing false lashes.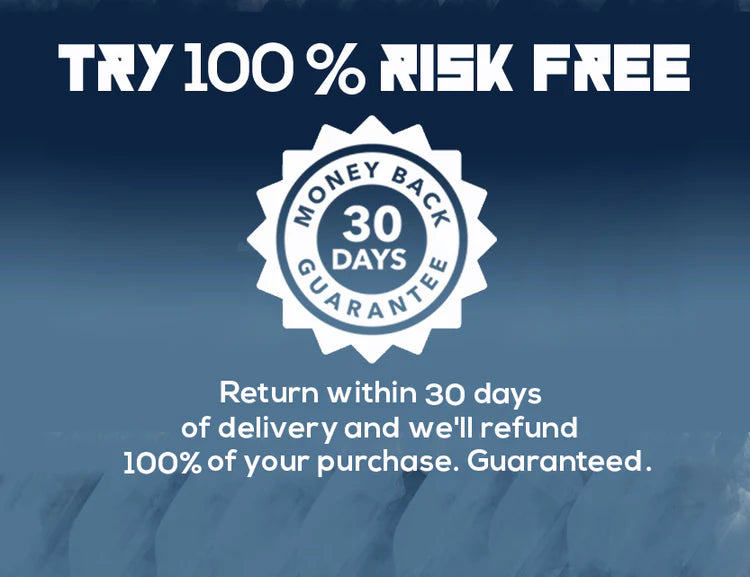 Didn't see the results you expected from our product?
You're covered by our 30 day money back guarantee. If you are unhappy with your purchase, please return merchandise and receive a full product refund for your order less any shipping and processing.