Regular price
Sale price
£73.95 GBP
Unit price
per
Sale
Sold out
Revolutionary EMS RF Body Slimming Massager for Effortless Fat Burn and Beauty Enhancement
This EMS RF Radio Frequency Body Slimming Massage Machine combines advanced technology for efficient fat reduction and skin tightening, making it an effective beauty and weight loss instrument. Achieve a slimmer, more sculpted physique with ease.

View full details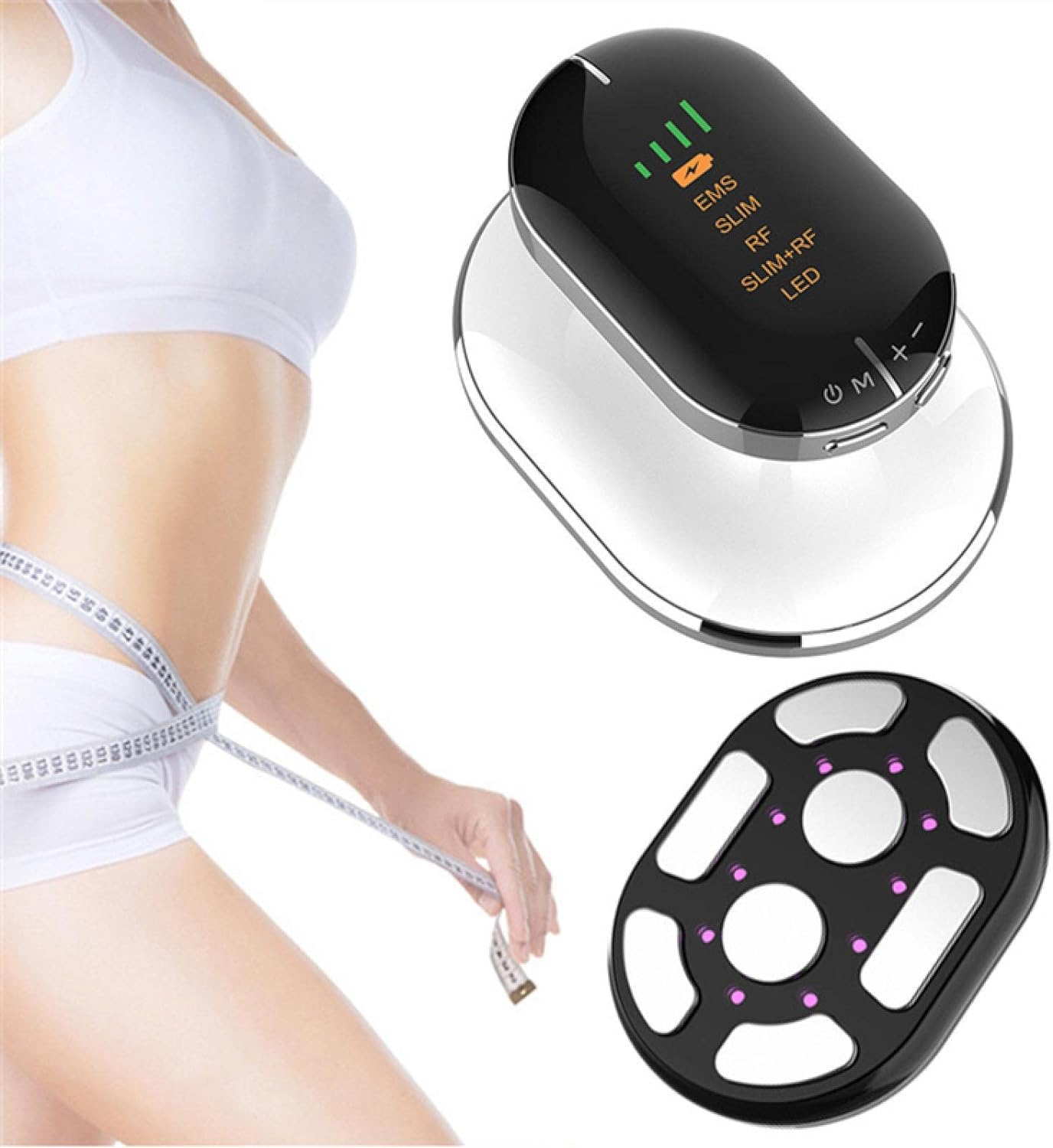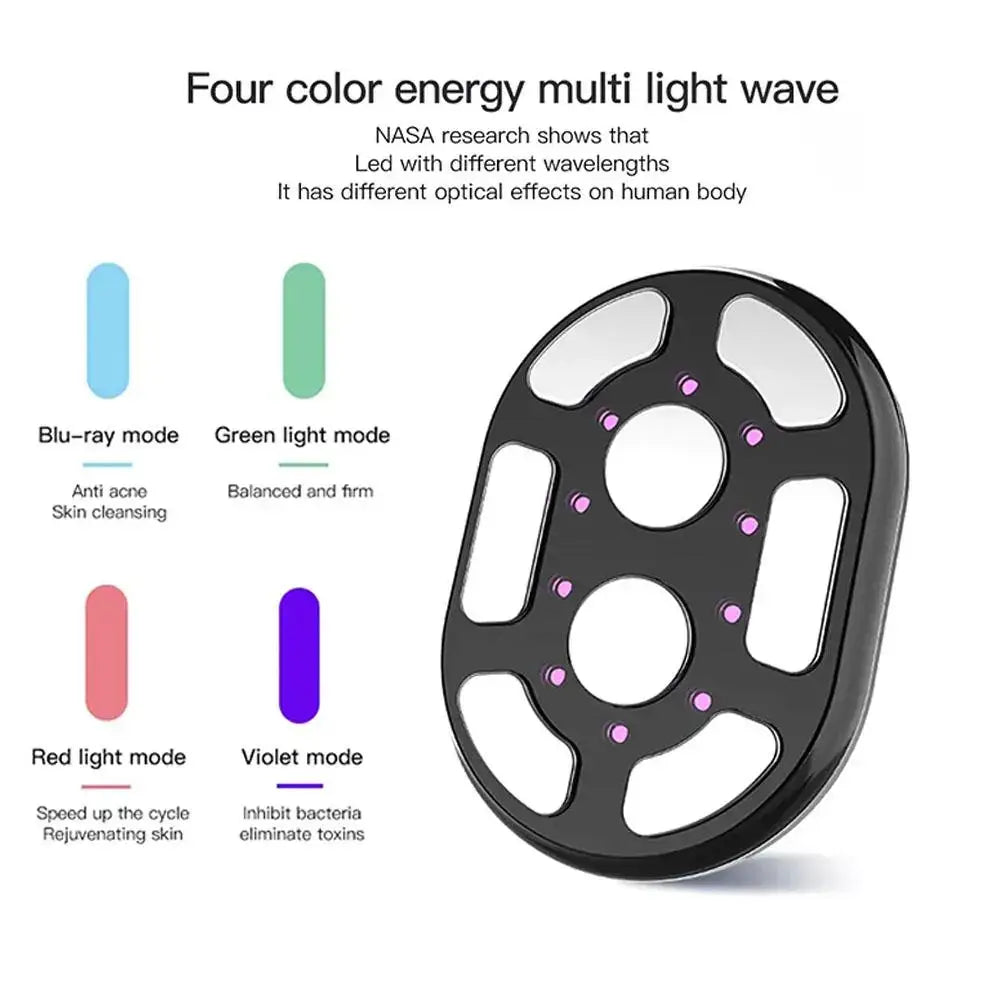 Say goodbye to stubborn fat and hello to a more radiant you!
This EMS RF Radio Frequency Body Slimming Massage Machine utilizes radiofrequency (RF) technology to heat and tighten the skin, stimulating collagen production. Concurrently, electrical muscle stimulation (EMS) contracts and tones muscles, aiding in fat reduction and body sculpting.
Discover the power of RF technology and EMS massage for skin tightening and fat loss
Effective Fat Reduction
The EMS RF Radio Frequency Body Slimming Massage Machine helps target and break down stubborn fat cells, leading to noticeable inch loss and a slimmer appearance.
Skin Tightening
Its RF technology stimulates collagen production, promoting firmer and more youthful-looking skin, reducing the appearance of wrinkles and sagging.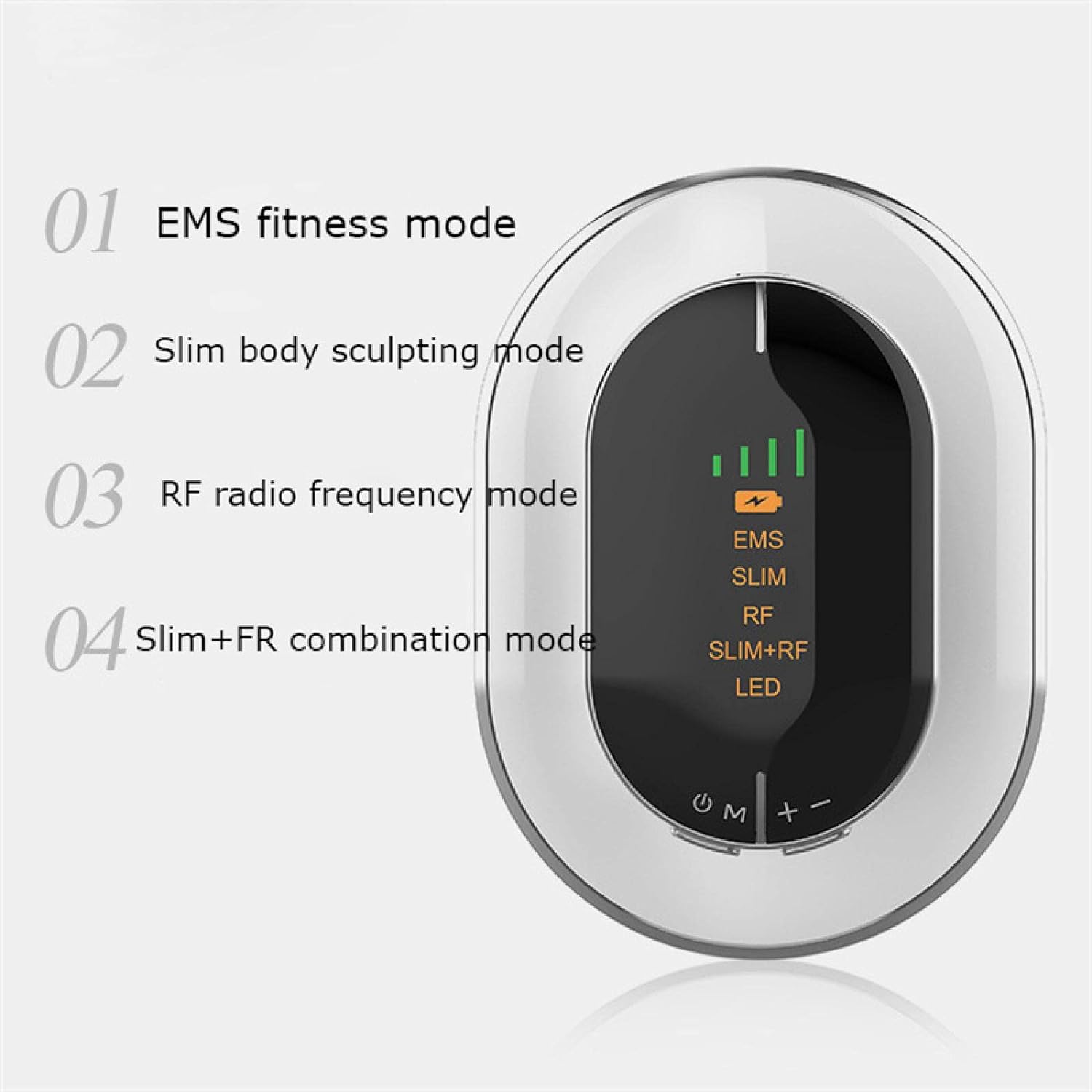 Muscle Toning
The EMS function helps tone and strengthen muscles, enhancing muscle definition and contributing to a more sculpted physique.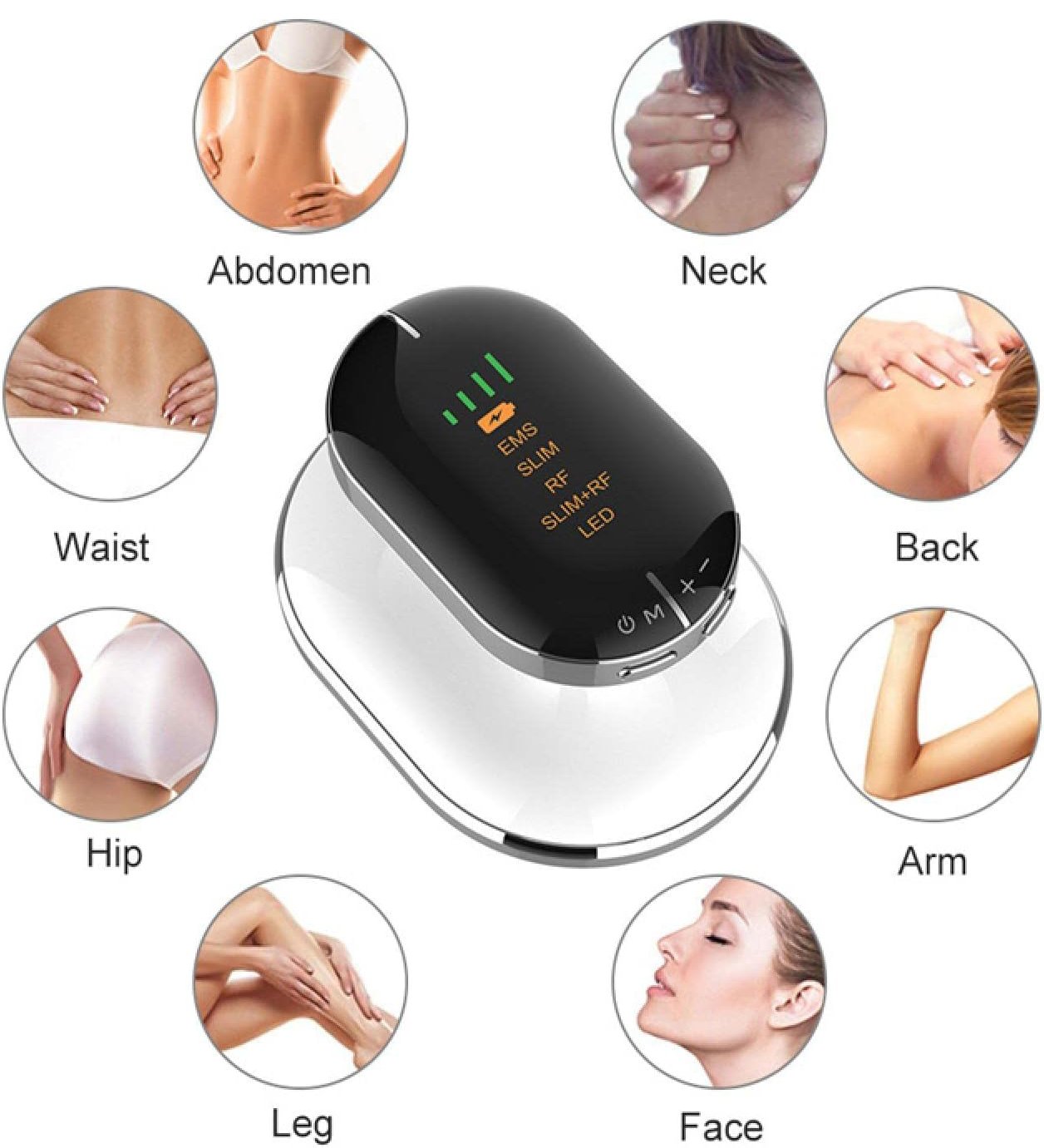 Convenience and Versatility
This machine offers a non-invasive and at-home solution for body slimming and beauty enhancement, allowing you to enjoy its benefits at your convenience
● RF Technology
● EMS Functionality
● User-Friendly Design
Fitness Mode(EMS)

Micro current takes effect in muscle layer,exercises muscle movement,and builds tight and attractive muscle lines.


Body shaping mode(SLIM)

Medium frequency current in the device is used to facilitate skin to absorb deeply and burn fact in the body.


Radio frequency mode(RF)

Radio frequency promotes skin circulation gently and firmly,enhances tightness and elasticity of skin,maintains skin to be in the optimum condition,and thus restores glow and vitality of skin.


Combination mode(SLIM+RF)

Medium frequency current in the device is used,combined with RF radio frequency technology,to accelerate burning fat in the body,and in the mean time, promote skin circulation,enabling skin to be tighter and smoother.

Unlock your beauty potential and boost your confidence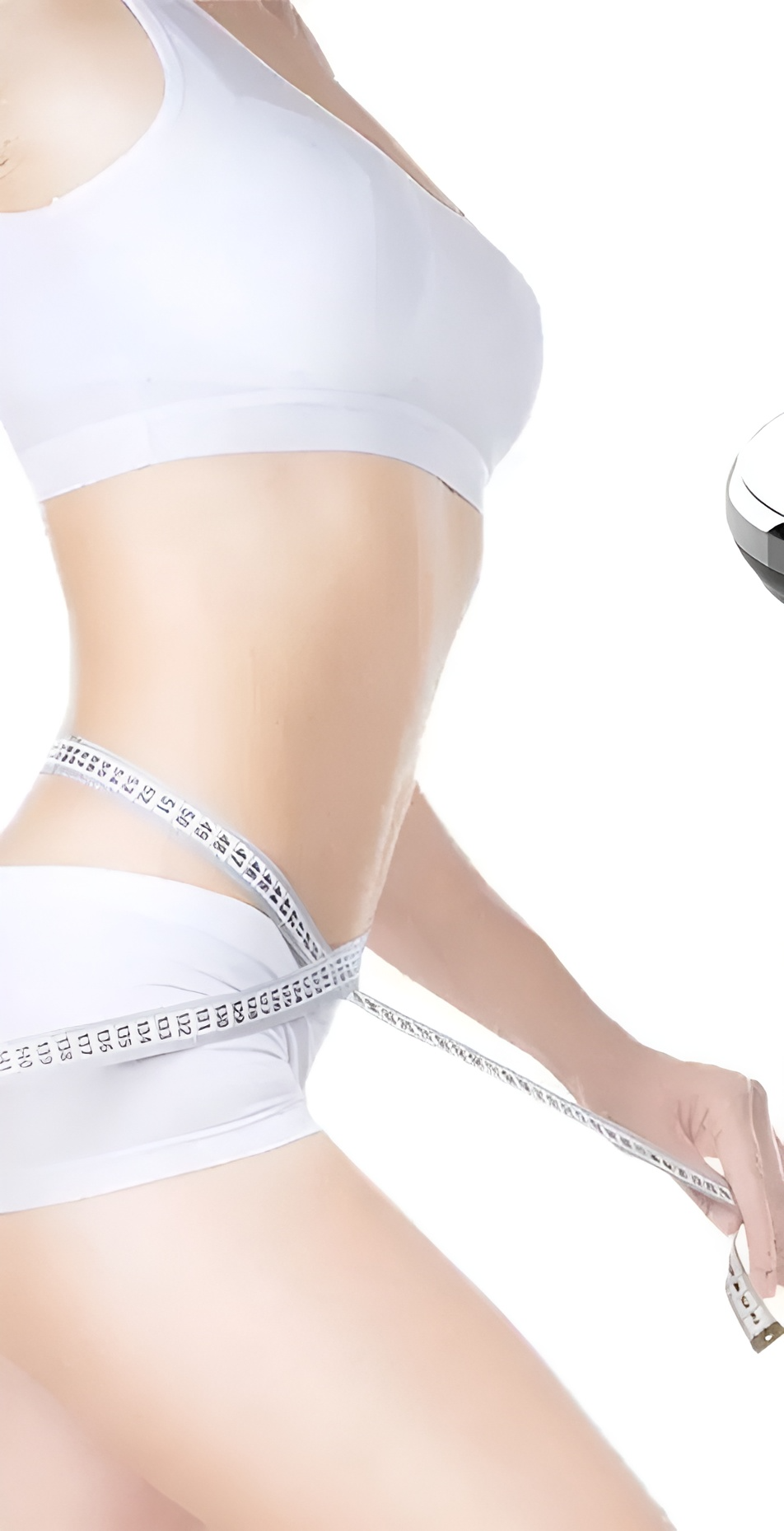 Press and hold the power button for 2 seconds to turn it on, and the default EMS mode is turned on.
Short press the power button to switch the mode, the order is: EMS->SLIM->RF->SLIM+RF (combination).
After the power is turned on, short press the intensity adjustment button to adjust the intensity cyclically, the default is 25%, and the order is: 25%->50%->75%->100%.
After each mode switch, the intensity defaults to 25%.
After power on, press and hold the power button for 2 seconds to power off.
Each mode is timed for 10 minutes. After 9 minutes, the countdown will start and it will automatically shut down after 1 minute. Switch the mode within 10 minutes and restart the timer.
Buzzer prompts: when the power is turned on, it is a rising tone, and when it is turned off, it is a falling tone: the normal switching mode and intensity, beep once, count down, and beep three times when the battery is low.
When the battery current is lower than 3.3V, it will indicate that the battery is insufficient, the buzzer will sound three times, the red light of the charging indicator will flash 5 times quickly, and then it will automatically shut down.
The charging voltage is 5V, and the charging current is 550mA. When charging, the red light of the charging indicator flashes slowly, and it is always on when fully charged.
Can be used once every 1~2 days, with water lotion, essential oil, etc.
Don't miss out on the opportunity to shed unwanted pounds and achieve the figure you've always dreamed of – get started on your journey to a healthier, more beautiful you today
More info
Specifications

Color: Whit
Material: ABS+Stainless Steel
Battery Capacity: 3.7V/1500mAh
Charging Voltage: 5V-1A
Rated Power: 2.5W
Charging Time: 3 Hours
Power Supply: USB Cable
Product Size: 77*88*122mm/ 3*3.43*4.76 inches
What's in the box

1* RF Body Cellulite Massager

FAQs

Is this machine safe for home use?

Yes, it is designed for safe and convenient home use. Follow the user manual for proper instructions.

How often should I use it for the best results?

For optimal results, use it 2-3 times a week for about 20–30 minutes per session.

Is it suitable for all skin types?

Yes, the RF technology is generally safe for all skin types and tones.

Can I use it on my face?

It's best to avoid using it on the face, as the skin on the face is more sensitive. Consult a dermatologist for facial treatments.

Will I feel any discomfort during the treatment?

You may feel a warming sensation during RF treatment and mild muscle contractions during EMS, but it should not be painful. Adjust the settings as needed.

How long until I see visible results?

Results vary, but many users report noticeable improvements in skin tightness and body contouring within a few weeks of regular use. Patience and consistency are key.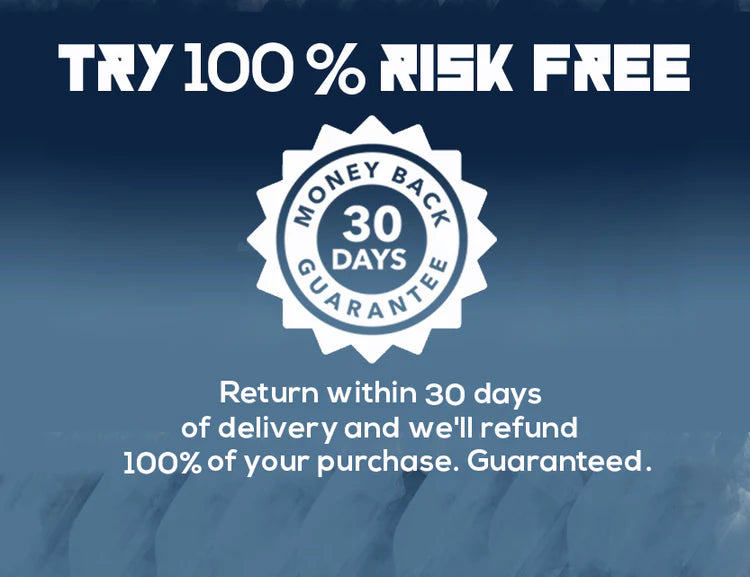 Didn't see the results you expected from our product?
You're covered by our 30 day money back guarantee. If you are unhappy with your purchase, please return merchandise and receive a full product refund for your order less any shipping and processing.